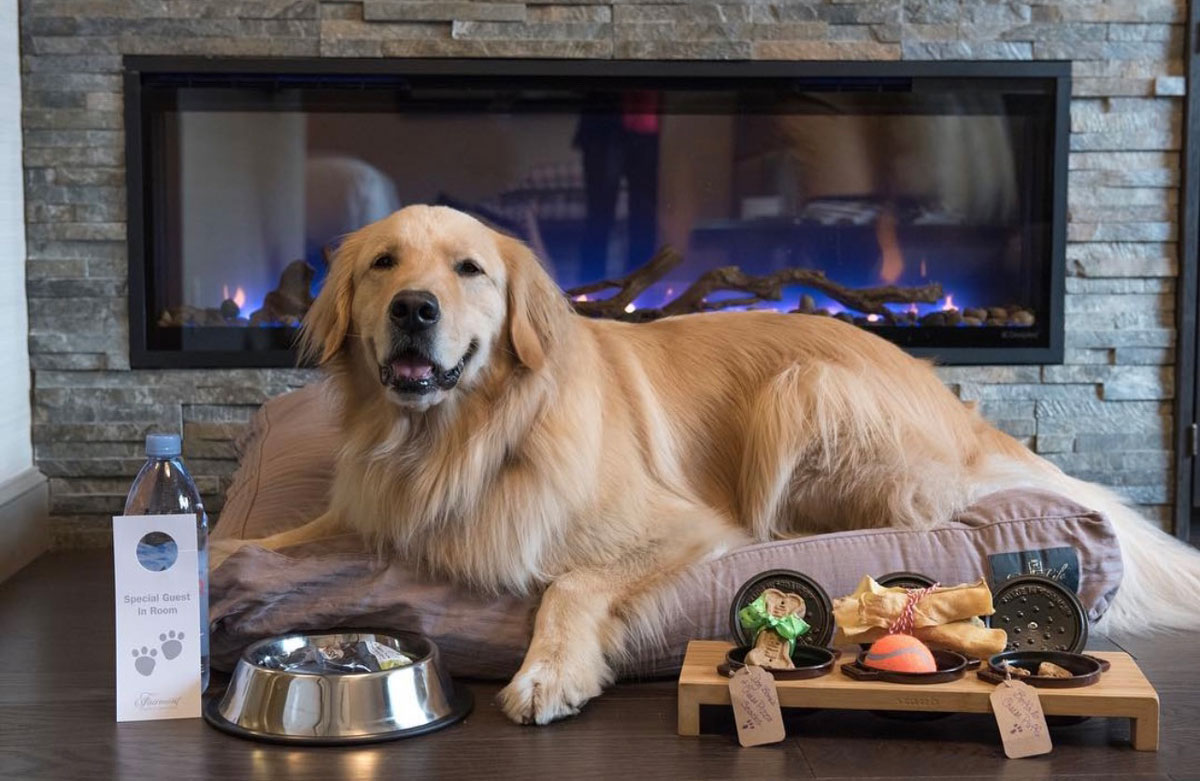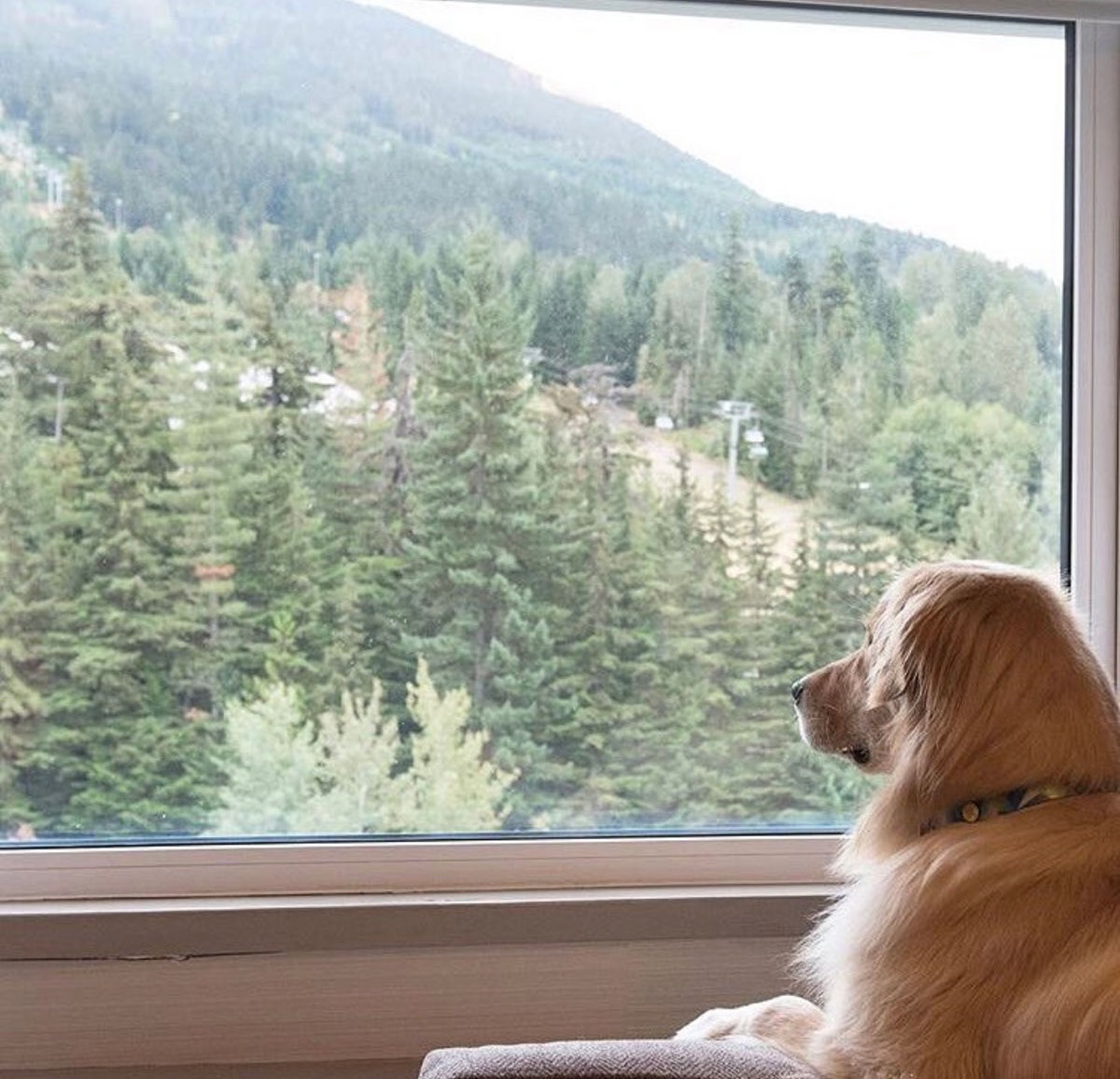 Fairmont Chateau | Whistler
The Fairmont Chateau is a gem of a hotel nestled in Whistler's wide-open mountain spaces and majestic beauty! It's a nature loving pooches' paradise!
Upon check-in, pets at Fairmont Chateau Whistler will receive the Comfort Pet Amenity gift package. It includes a comfy dog bed, water/food bowl, and a selection of kibble. They know the way to a pups heart: food!
Scout loved the big windows, he enjoyed dining at the hotel's bar with us, he loved the hotel's pet-friendly shuttle that took us back and forth from the village, and we had a blast hiking with the hotel's adventure guide! I can't wait to visit again, next time in the wintertime!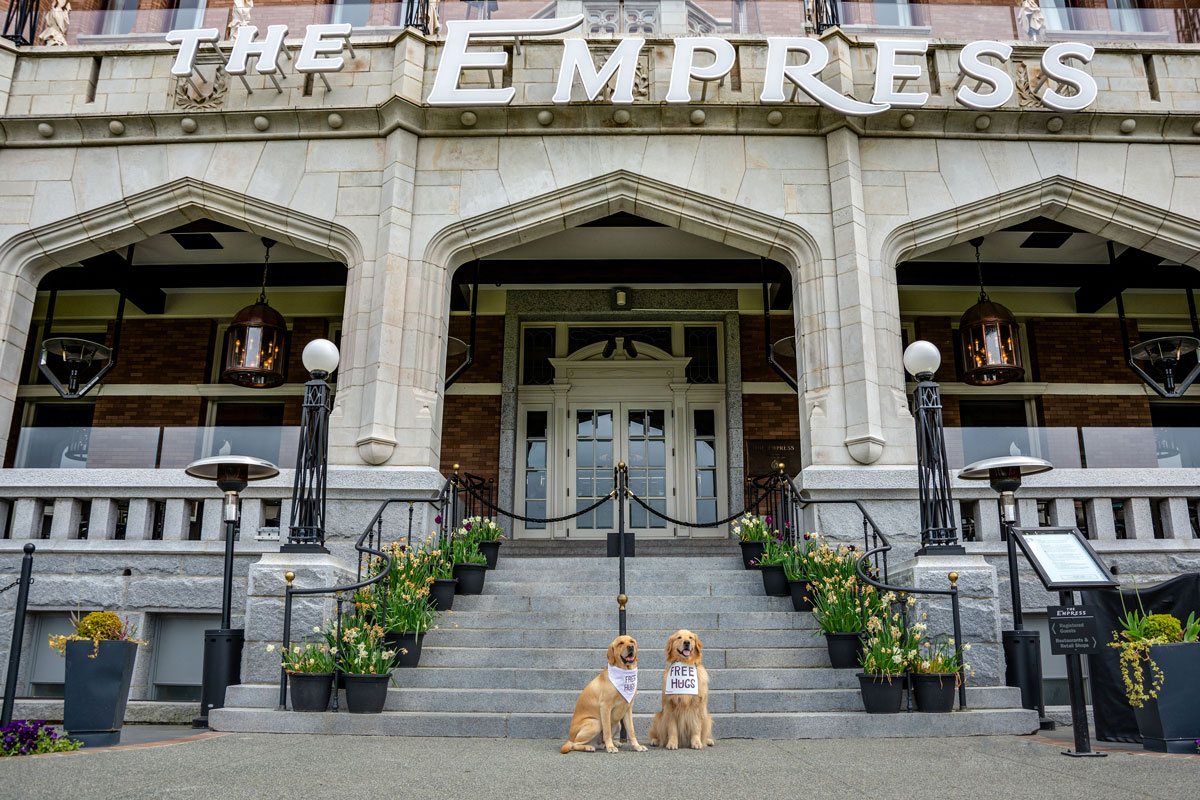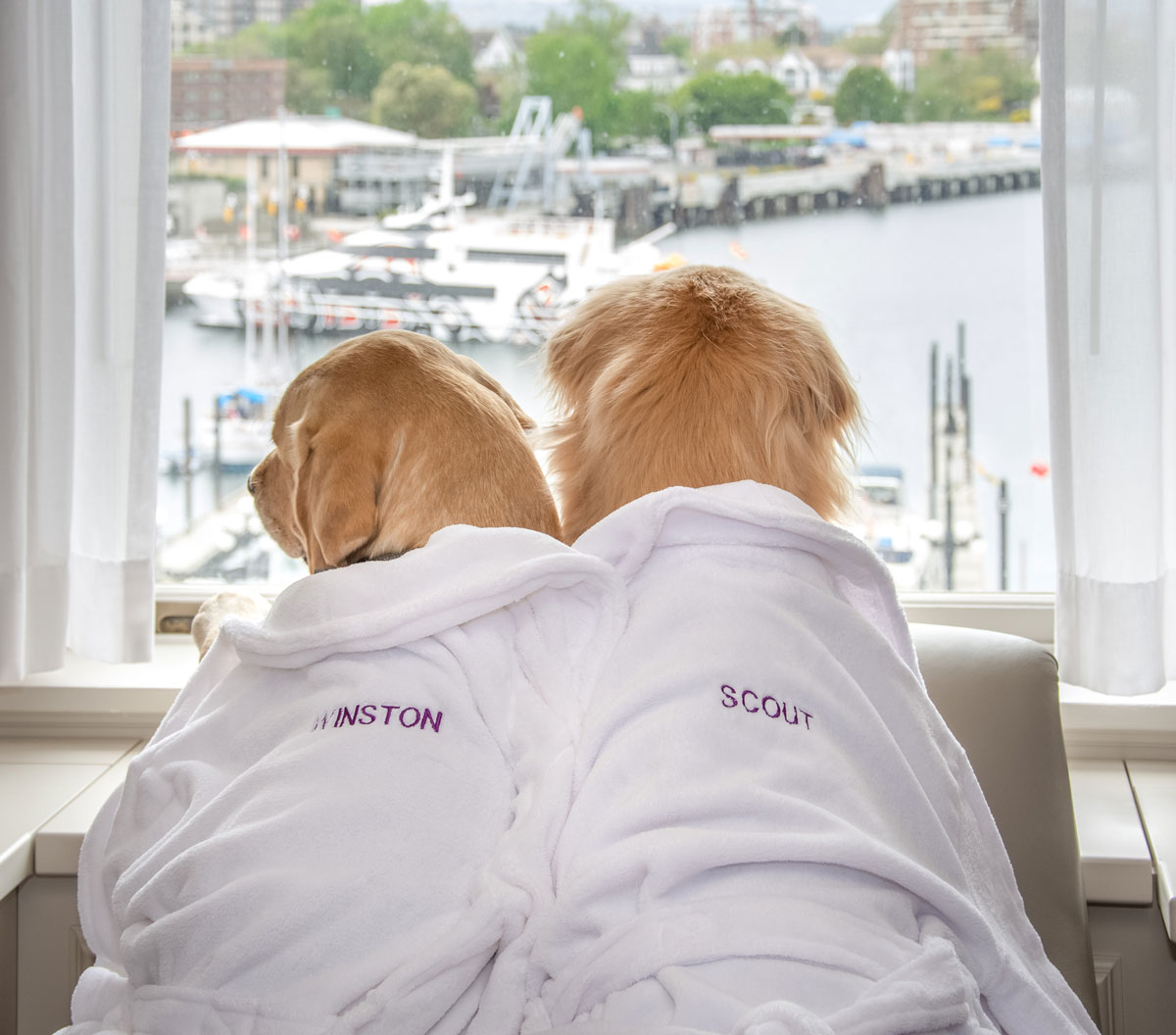 Fairmont Empress | Victoria
We love Victoria and we love Fairmont hotels — this one in particular because it's located in such a pet-friendly city! Your VIP's (Very Important Pets) will be treated like royalty while staying at this iconic hotel.
A special welcome amenity package will be placed in your room upon arrival, including a custom pet bed, water and feeding bowls, treats, and a welcome card and toy personally signed by Winston (the hotel's canine ambassador). Best of all, pets stay free!
The hotel is gorgeous, the rooms and lobby were recently renovated, and the grounds are lovely! Scout had a blast playing with Winston! Check out their website's pet policy page — you may see a pup your recognize!
During your stay, registered hotel guests can book playdates and city walks with Winston. He shared all his favorite spots in Victoria with us!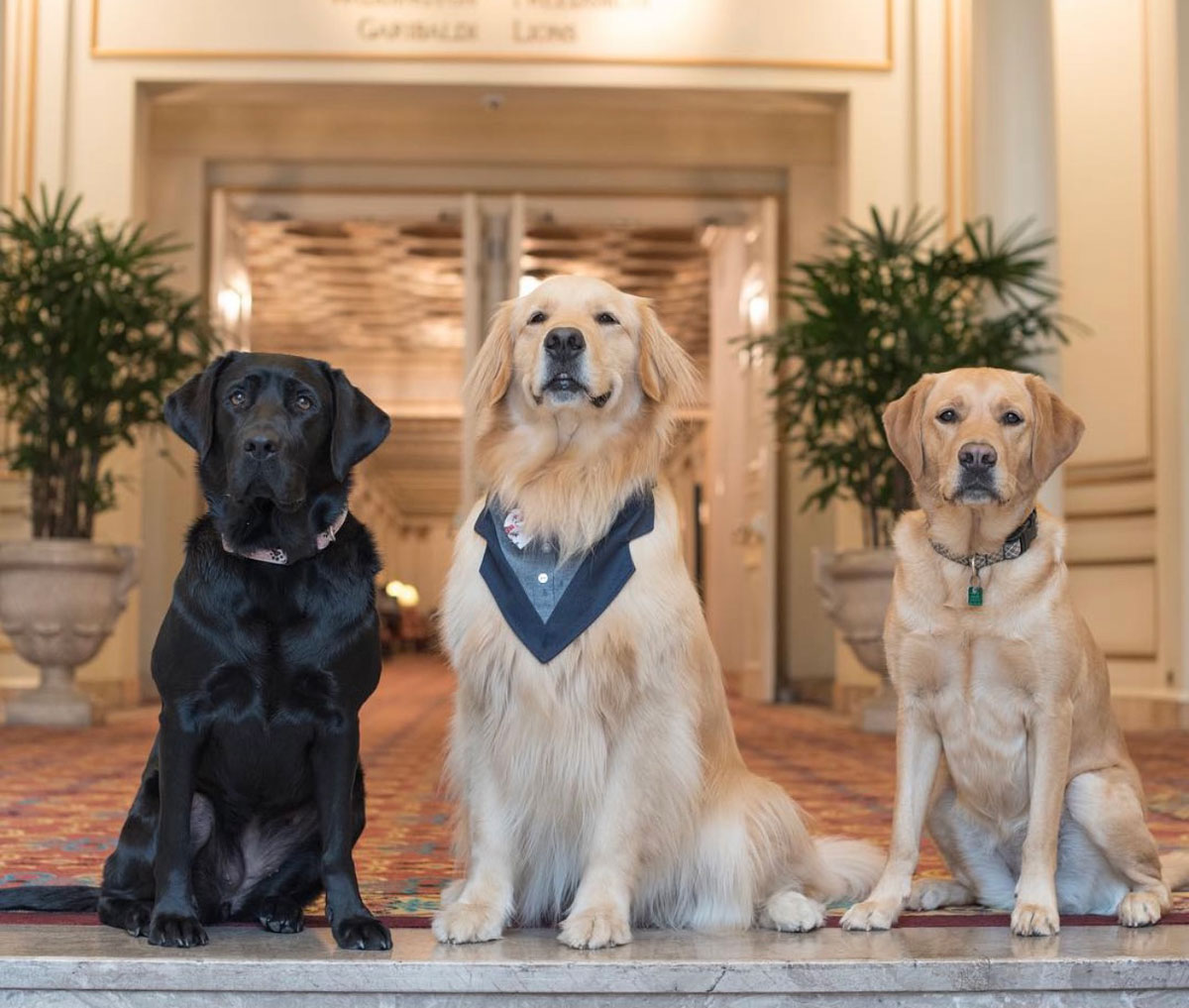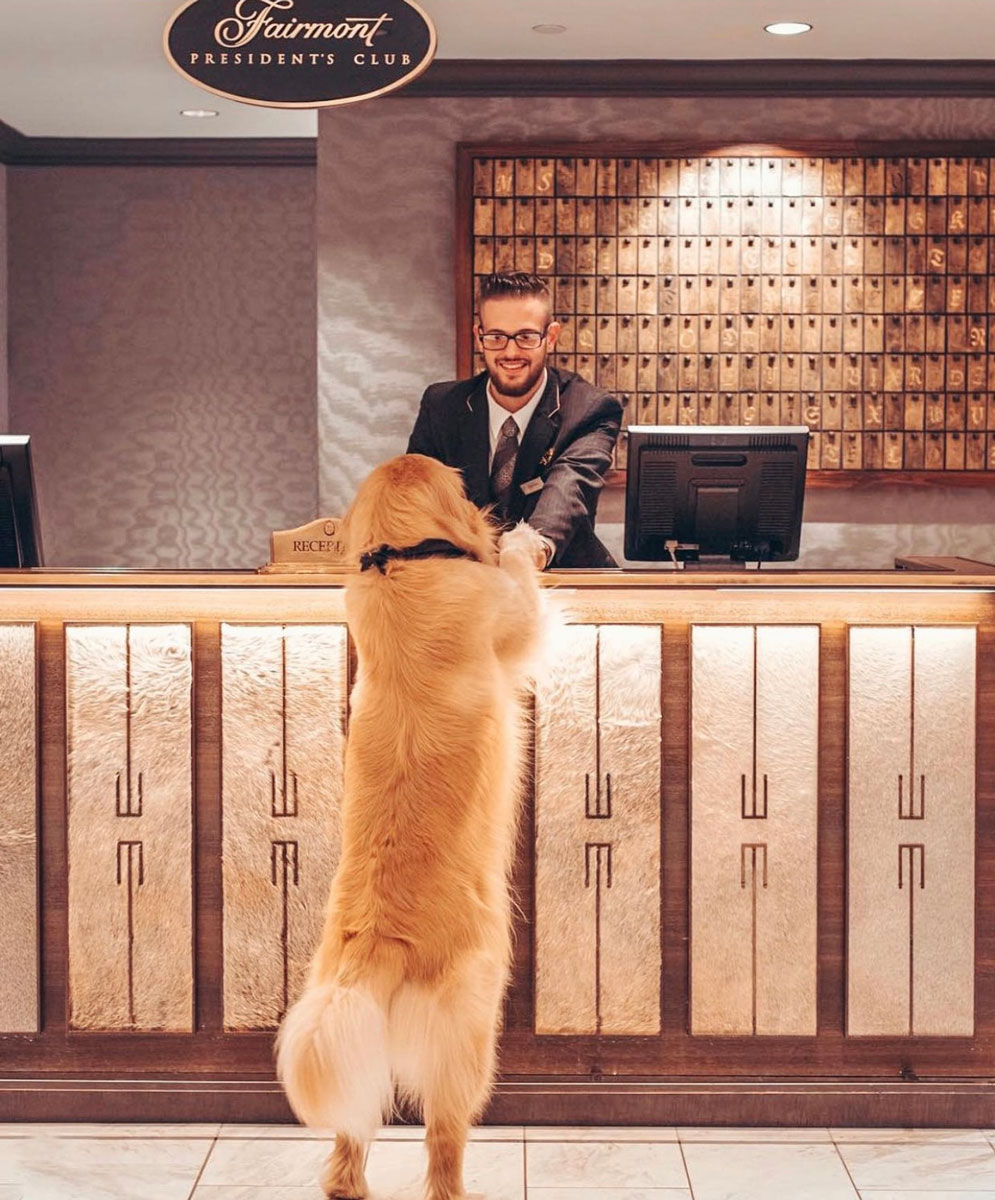 Fairmont Hotel | Downtown Vancouver
We are big fans of the Fairmont hotels! If you're looking for a city getaway, check this property out.
Located in the heart of downtown Vancouver, BC, this hotel feels posh and dogs are treated like true VIP's! Fairmont hotels give your pups their own beds, bowls, treats and walking maps to help you explore.
Scouts absolute favorite part of this property were the ambassador dogs, Ella & Ely! Most of the resident pups come from guide dog associations. They are usually stationed at the desk ready to play with your pups and happy to share their toys and treats with doggy visitors.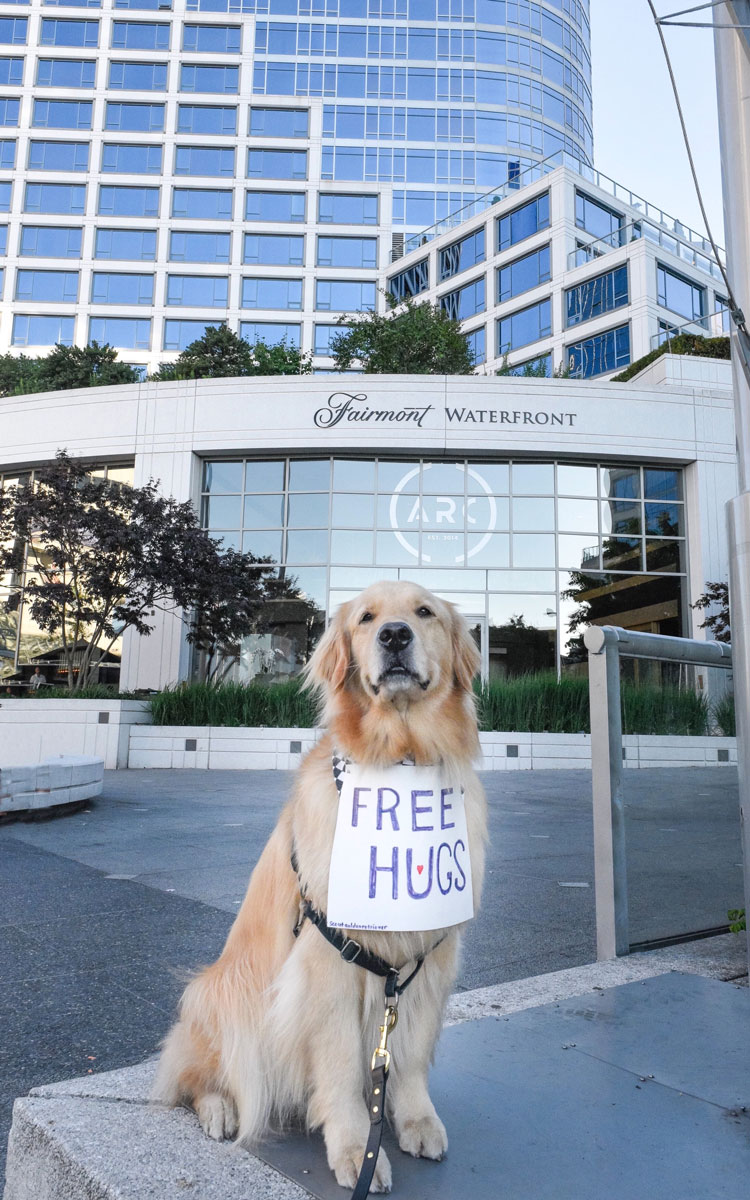 Fairmont Waterfront | Vancouver
If you want to be in the city of Vancouver yet close to nature, then you'll love the Fairmont Waterfront. This bright and airy luxury hotel offers beautiful rooms, many with harbor views.
Scout loved gazing out the windows, watching the seagulls flying by and all the activity along the waterfront.
Plenty of walking paths and grass can be found right outside your front door. Dog beds, bowls, treats and a Pet In Room door sign is provided at check-in!
Own a hotel or vacation home?
Want to become a top destination for discerning doggy-travelers?
Book a FREE consultation to find out how you can join our list of #pawtasticstays!