Just like that, the holidays are here! Scout and I always loved the holidays. It was our favorite time to give back. I'll miss doing our Scout Hugs Venmo challenge this year, but will still search for ways to spread kindness! I'm so very grateful that Archie has come into my life, thanks to Scout. This will be his very first Christmas with our family, and I intend to spoil the heck out of him. 
In today's blog, I've rounded up some of our absolute favorite #pawtasticpicks for holiday gifts for dogs, dog lovers and dogs who travel. Let us take the guess work out of gift-giving this season! This is my gift to you! Whether you're on a budget or looking to spoil your pup, I've got you covered!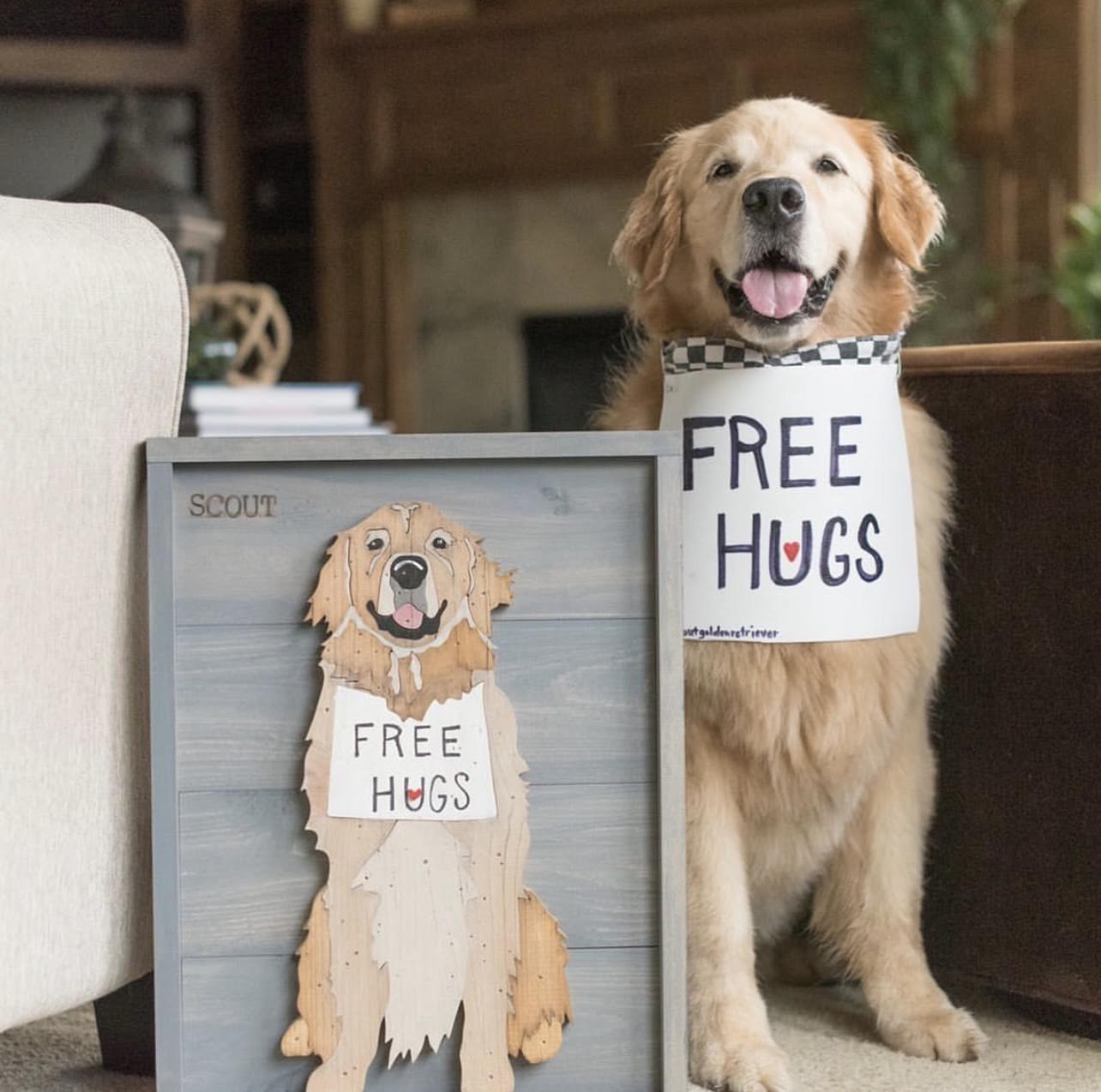 Custom Wooden Dog Portraits
Custom handmade wooden art that makes a special gift you'll feel proud to display in your home! Make sure to order by November 23rd for arrival by Christmas!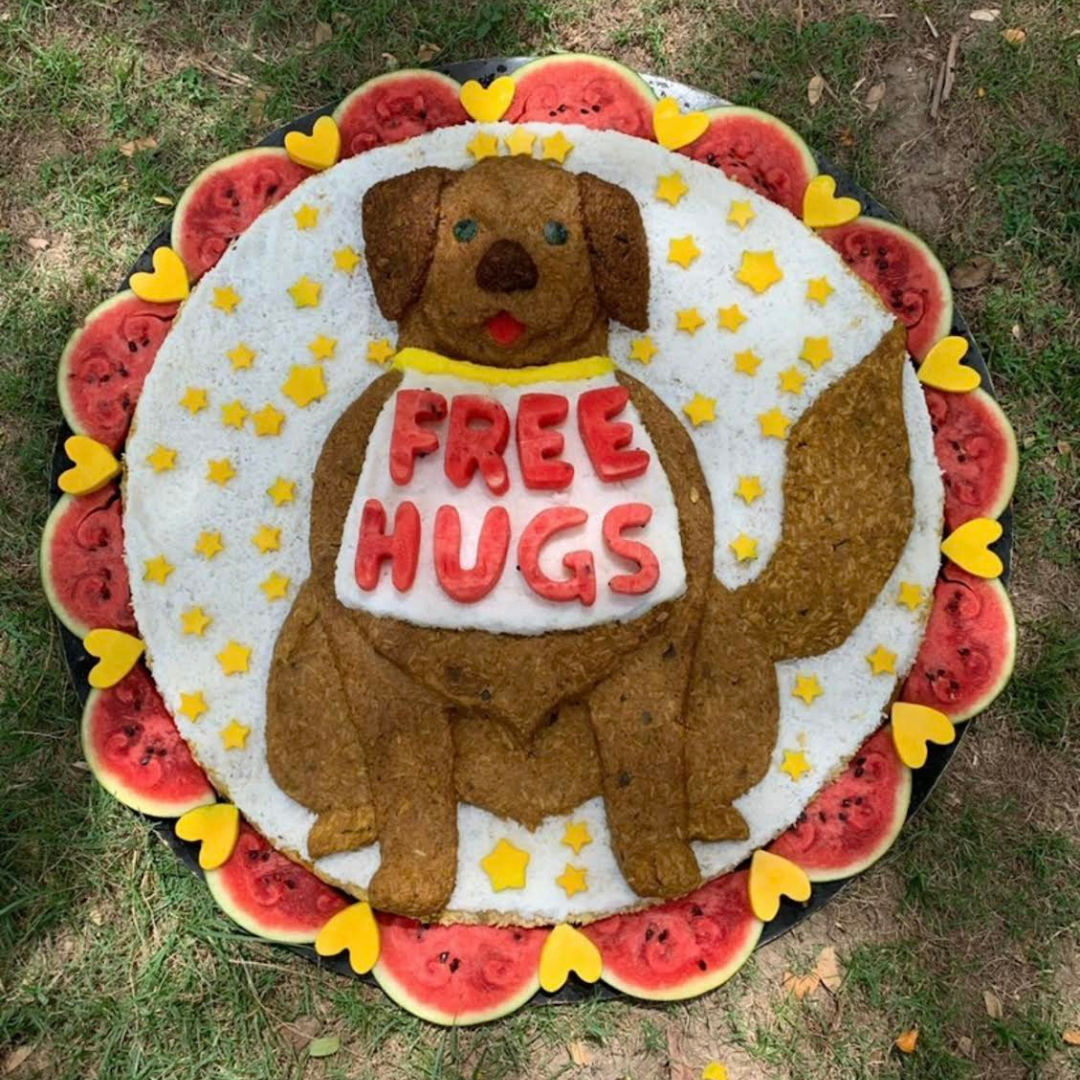 Looking for a unique gift for the animal lover in your life that has everything? Help support our friends' elephant herd with a gifted elephant cake made from lush, fresh fruits and veggies! You'll receive a short video of the elephant herd munching on the gift and a photo with a message or a name on your personalised cake!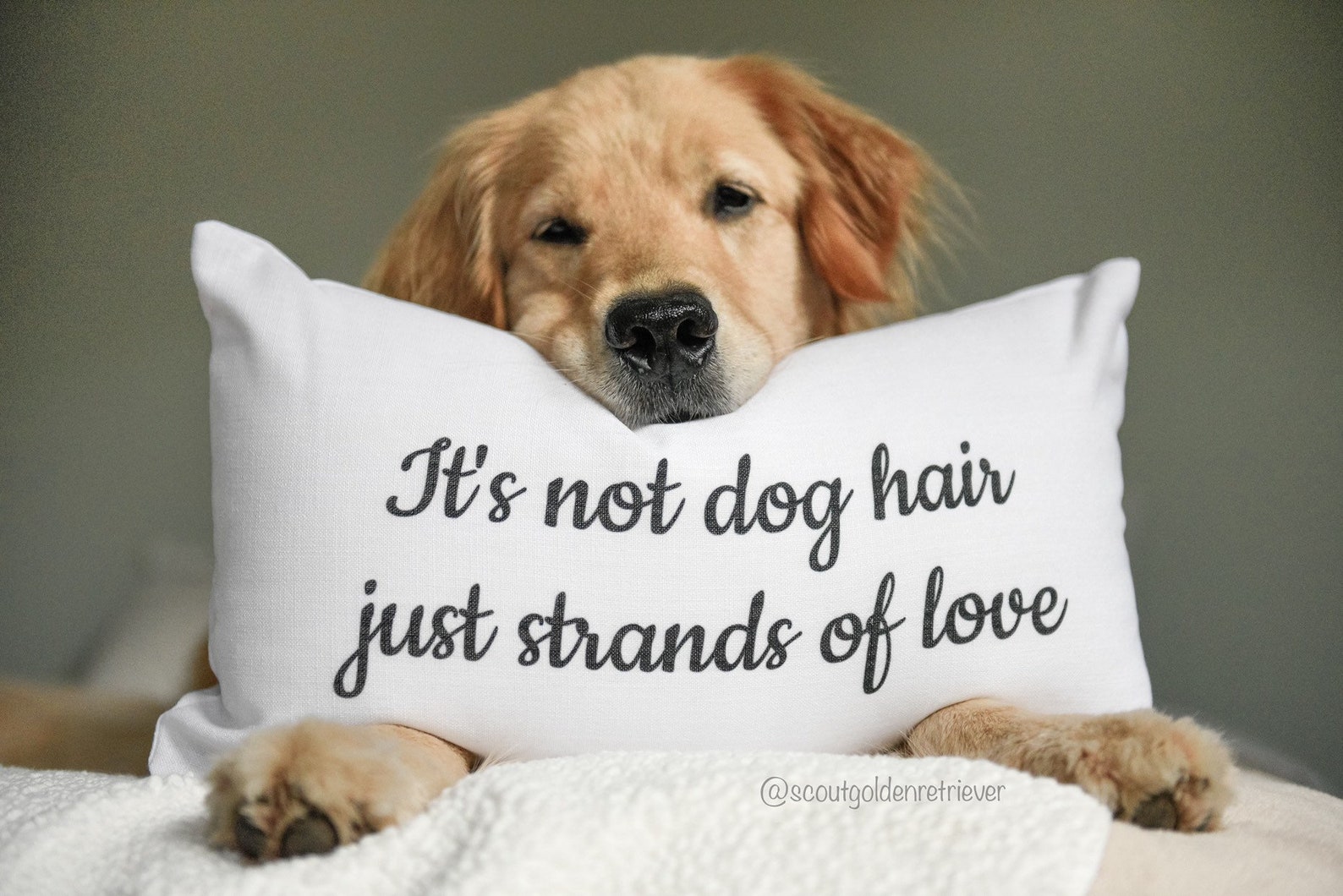 It's all about your perspective! My house is covered with love! This fun pillow can be found in our Etsy shop!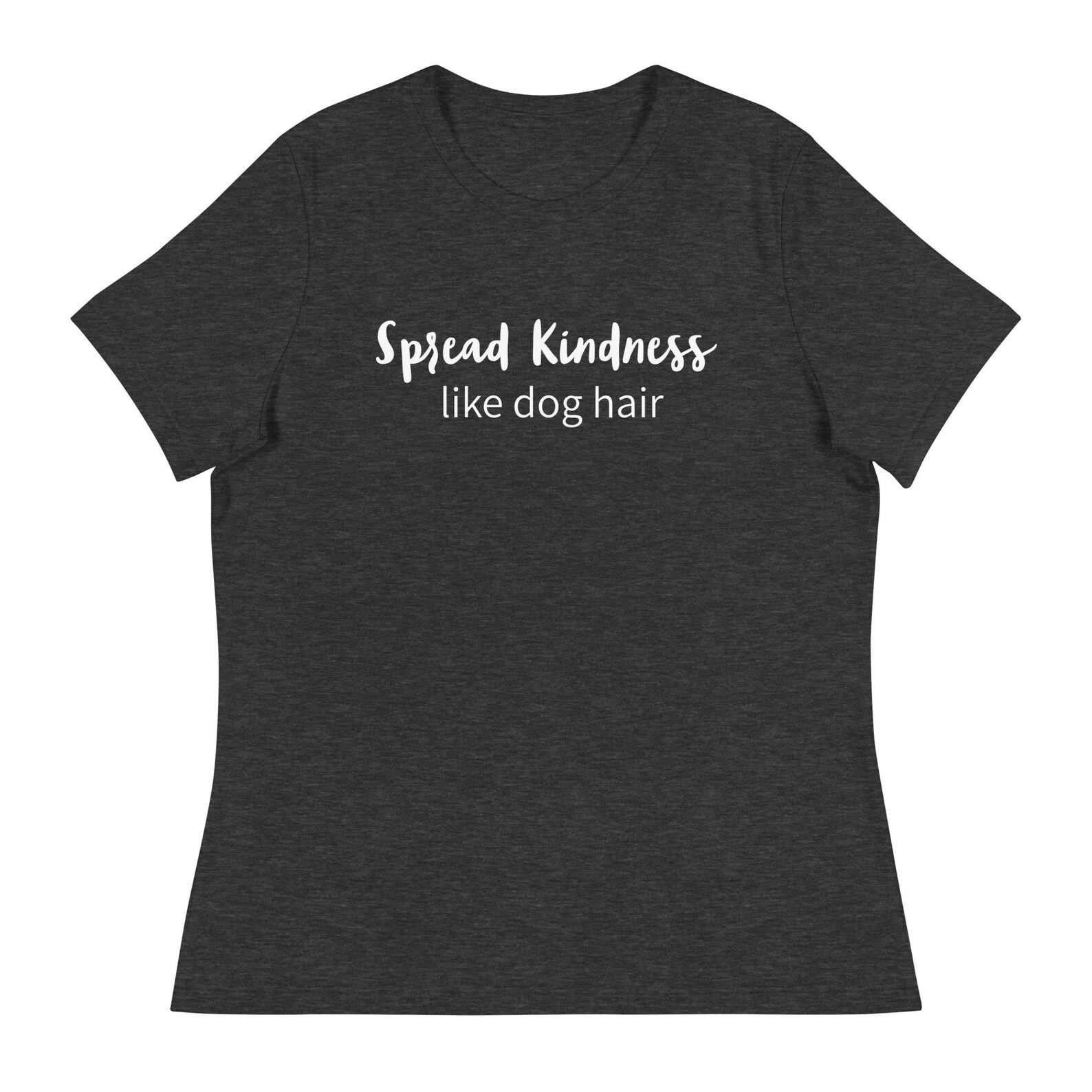 Help us continue Scout's mission of kindness with this cute t-shirt. Available in a variety of colors and sizes for everyone on your list!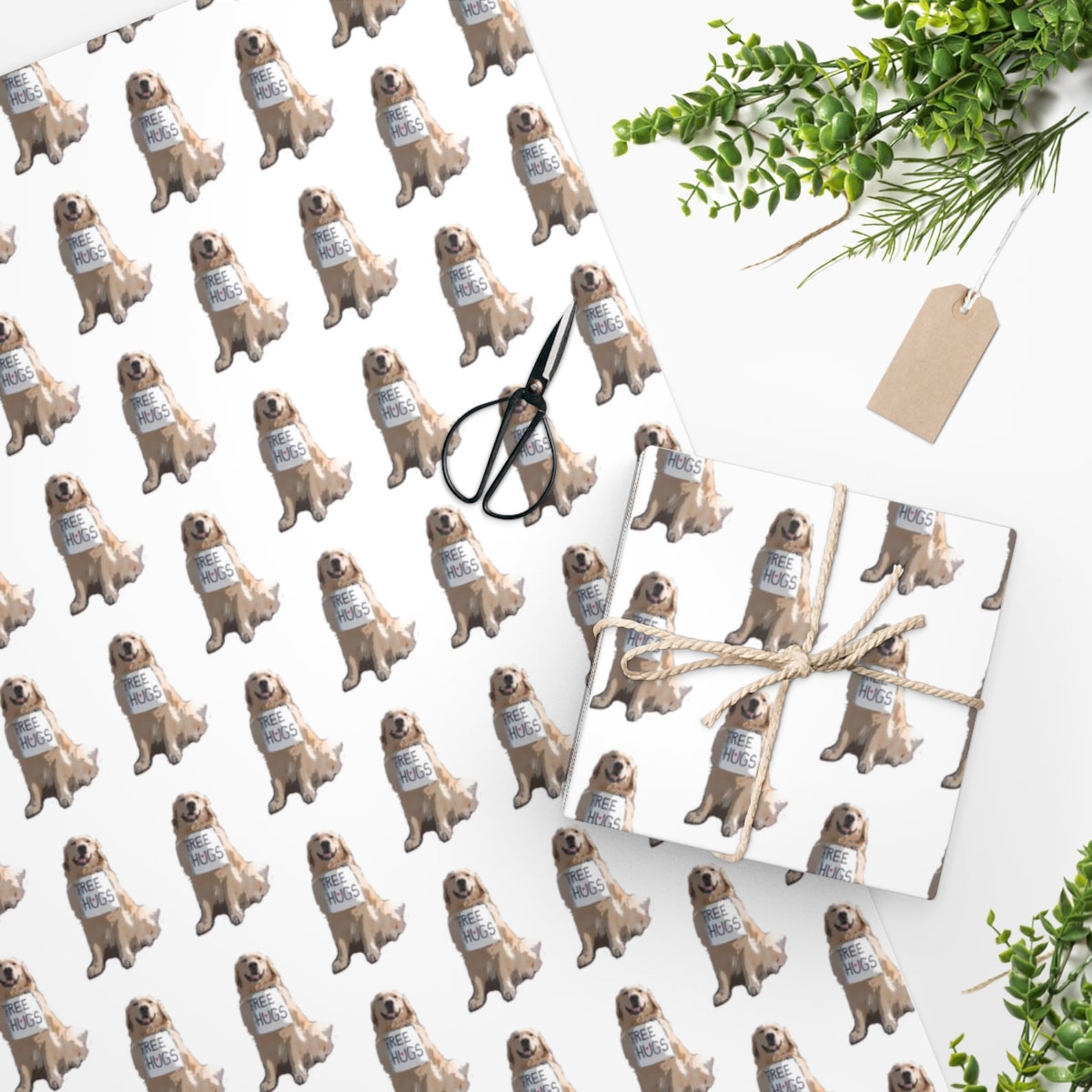 Scout Hugs Holiday Wrapping Paper
While getting a gift is always a good thing, having the gift wrapped in special paper always makes the receiver feel extra special! Wrap your gift in a hug this holiday!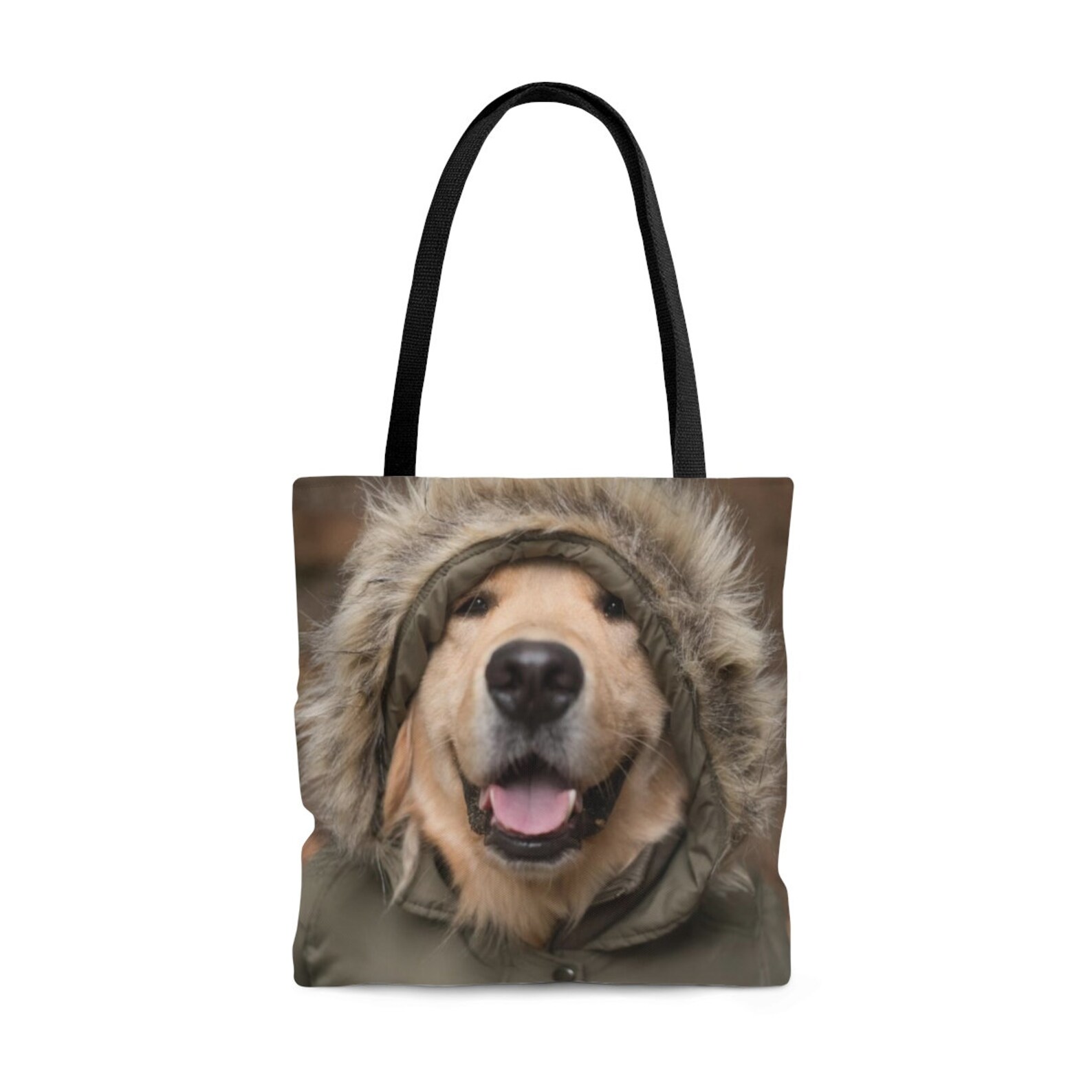 This eco-friendly tote bag is great for shopping or carrying a book and snack to the dog park. Visit our Etsy shop to see all of our tote bag designs!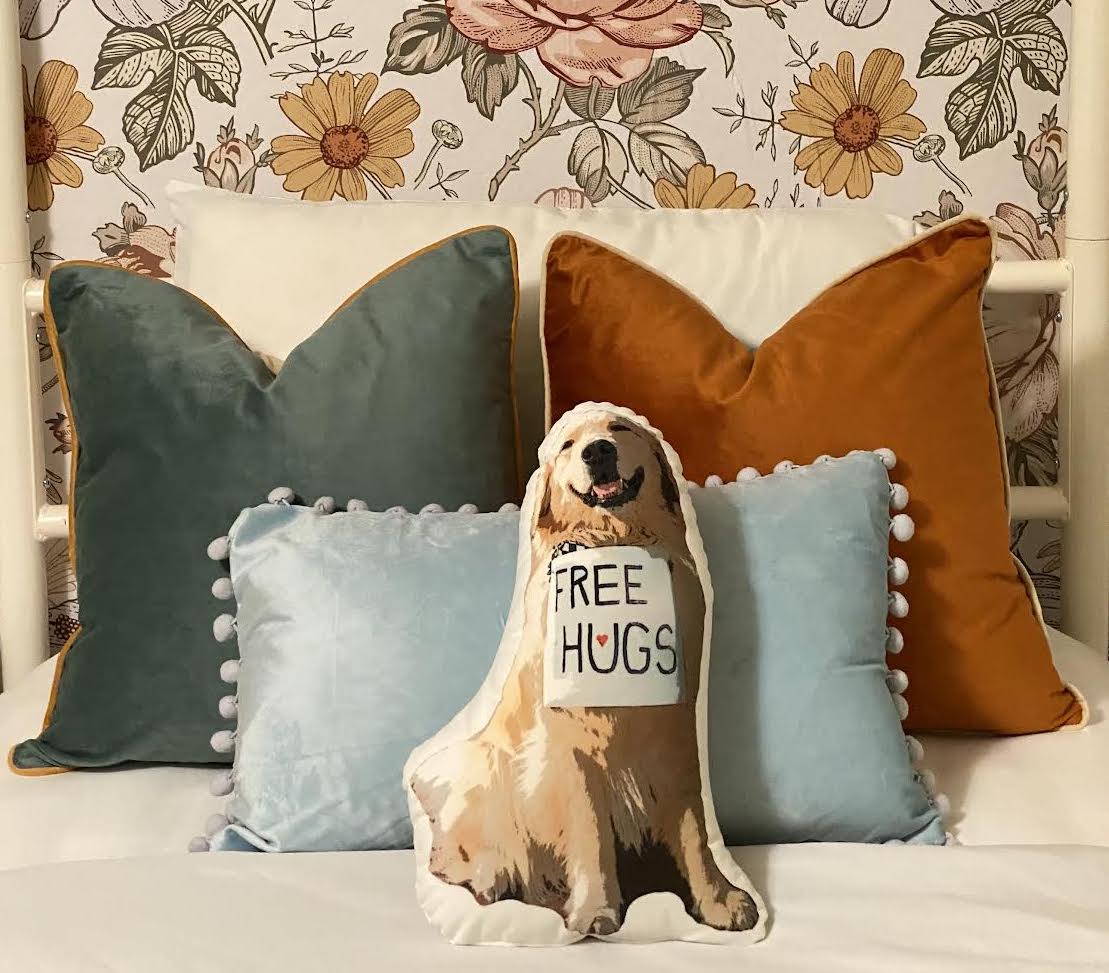 I was given this adorable custom pet pillow as a gift and it's so cute and huggable! We also made little ones of Scout when we did the little girls' room makeover last year for the Scout Hugs Venmo challenge!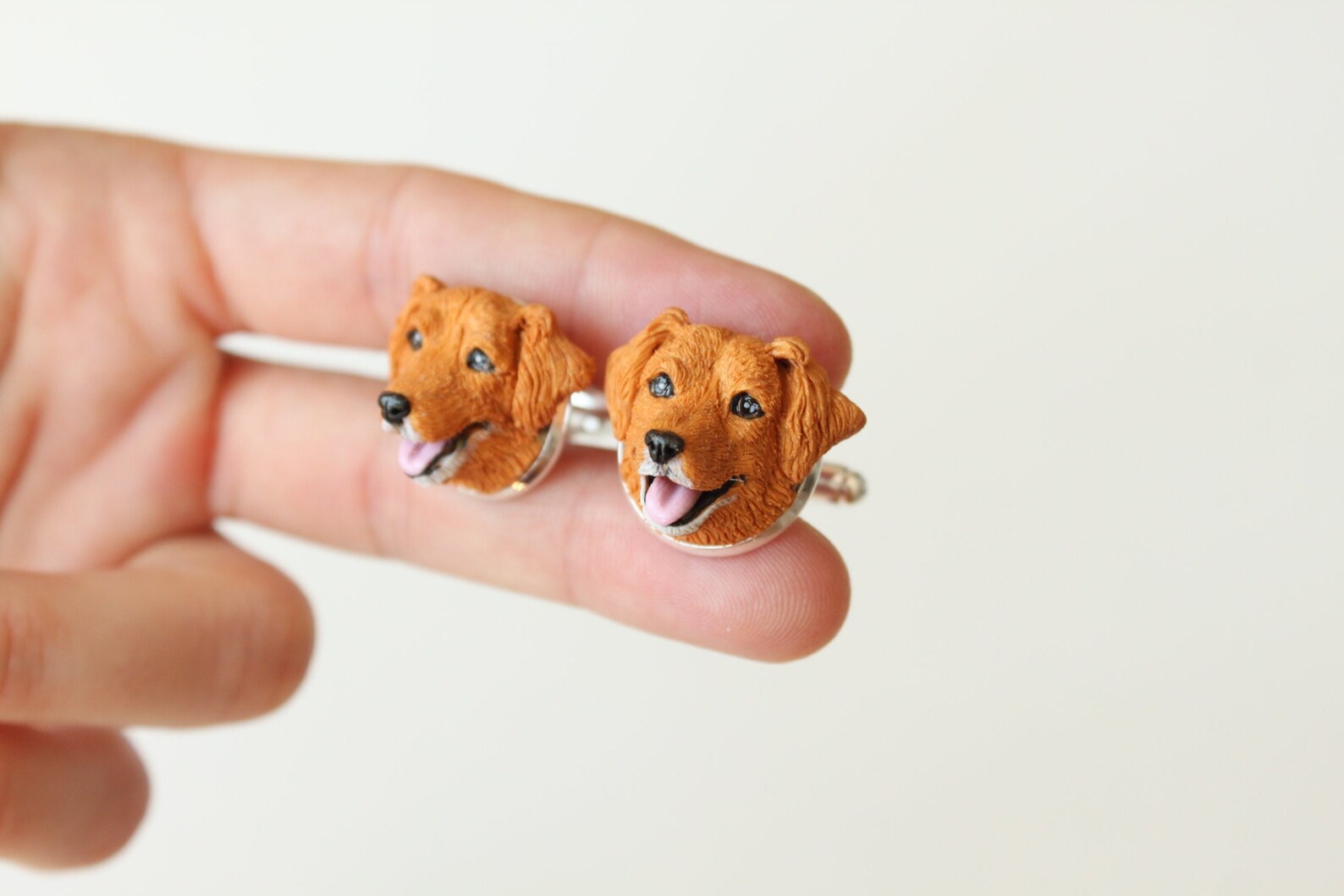 Artist from Romania who creates custom polymer pet clay art! I'm obsessing over her cufflinks, but she can also create earrings, necklaces, Christmas tree ornaments! She can only promise on-time Christmas delivery for orders that are placed before November 25th, at the latest.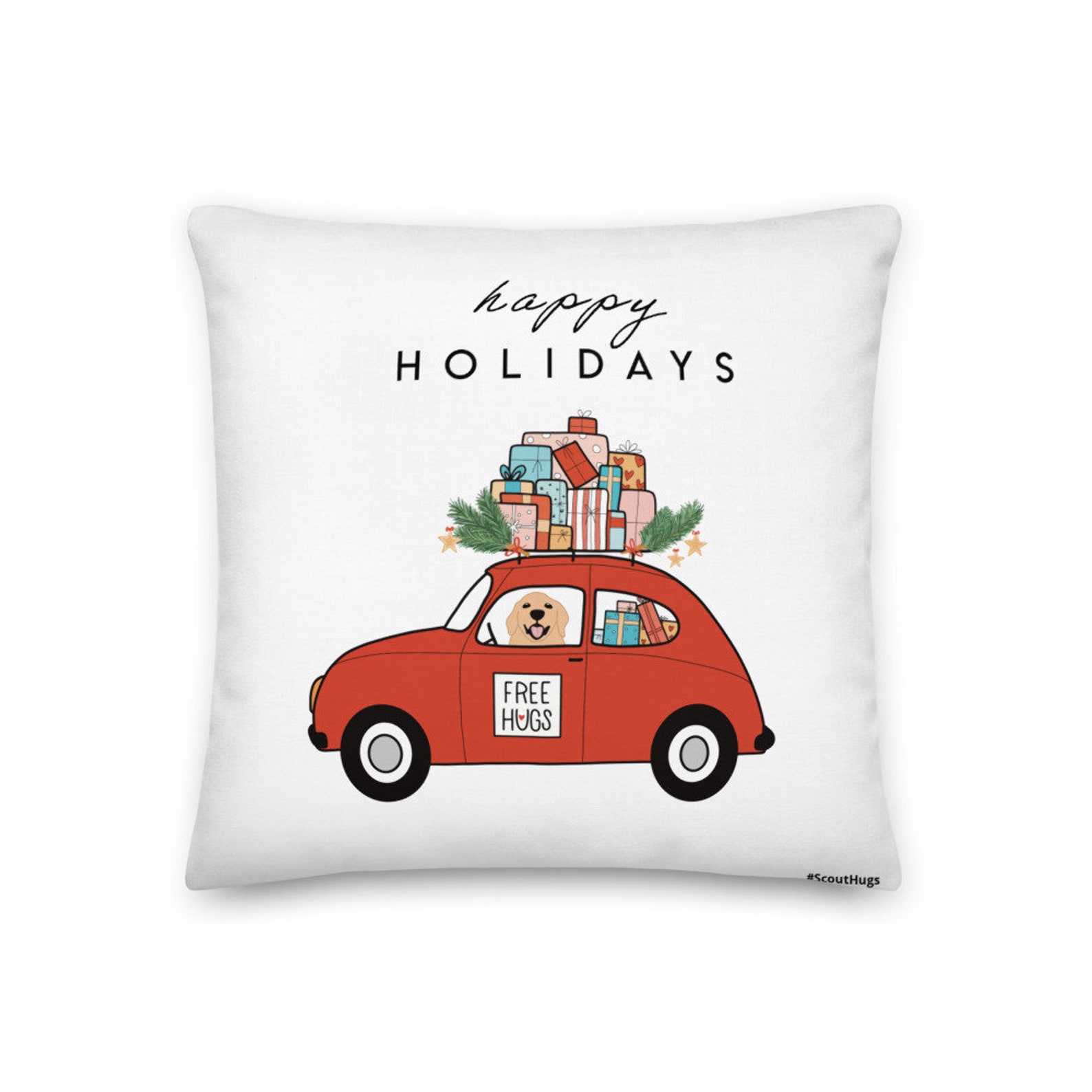 Golden Retriever Holiday Hugs Pillow
Our custom-printed pillows are the perfect way to dress up your porch for the holidays and spread Scout's message of kindness at the same time! Visit our Etsy shop for our full collection of designs.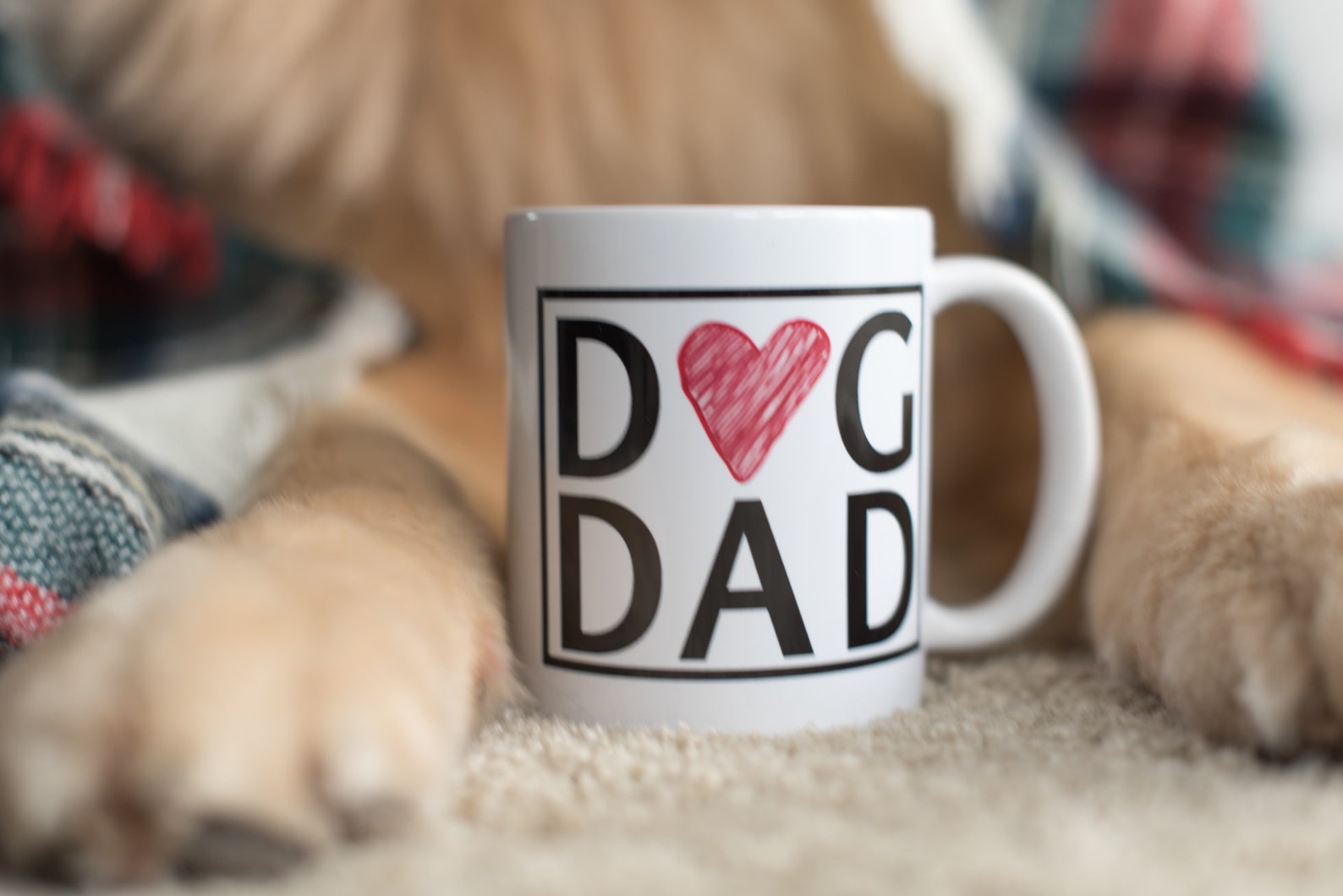 Don't forget the dog dads in your life! This mug would make a great stocking stuffer. Spread holiday cheer with our full collection of cozy mugs in our Etsy shop.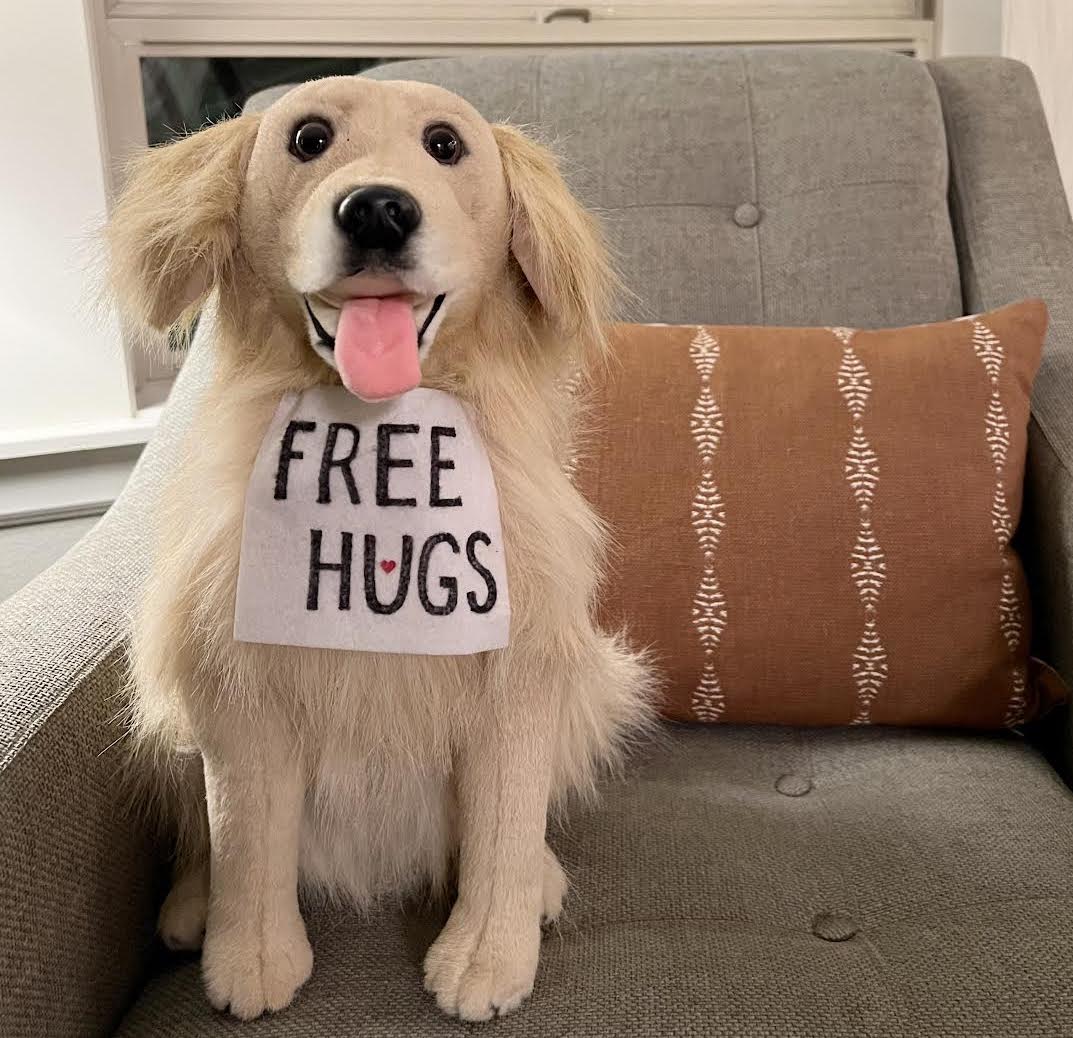 Custom handmade plushies of your pet. If you're a fan of the show Shark Tank then this may look familiar! I was recently given this Scout plushie as a gift from some dear insta friends and absolutely love it.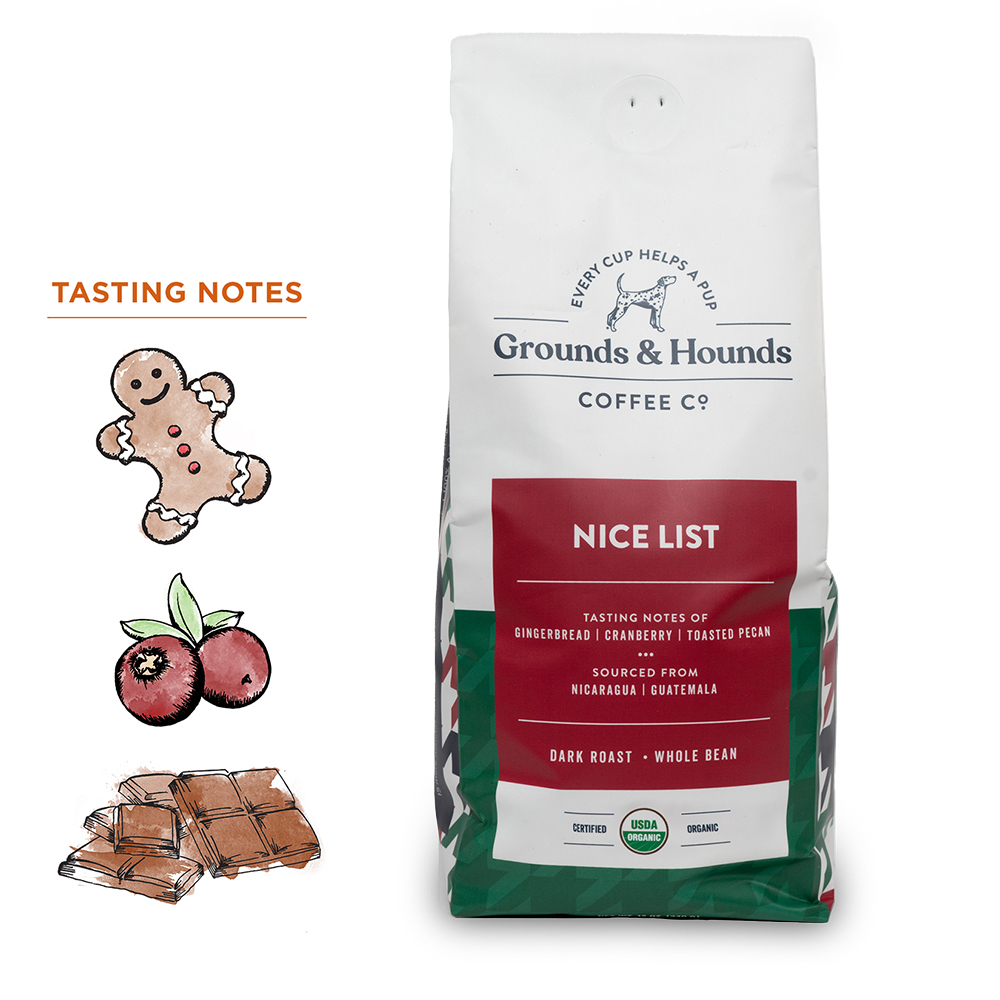 GROUNDS & HOUNDS COFFEE CO
Two things I'm addicted to — coffee and dogs! I love that this coffee company is "changing the world one cup and one pup at a time"!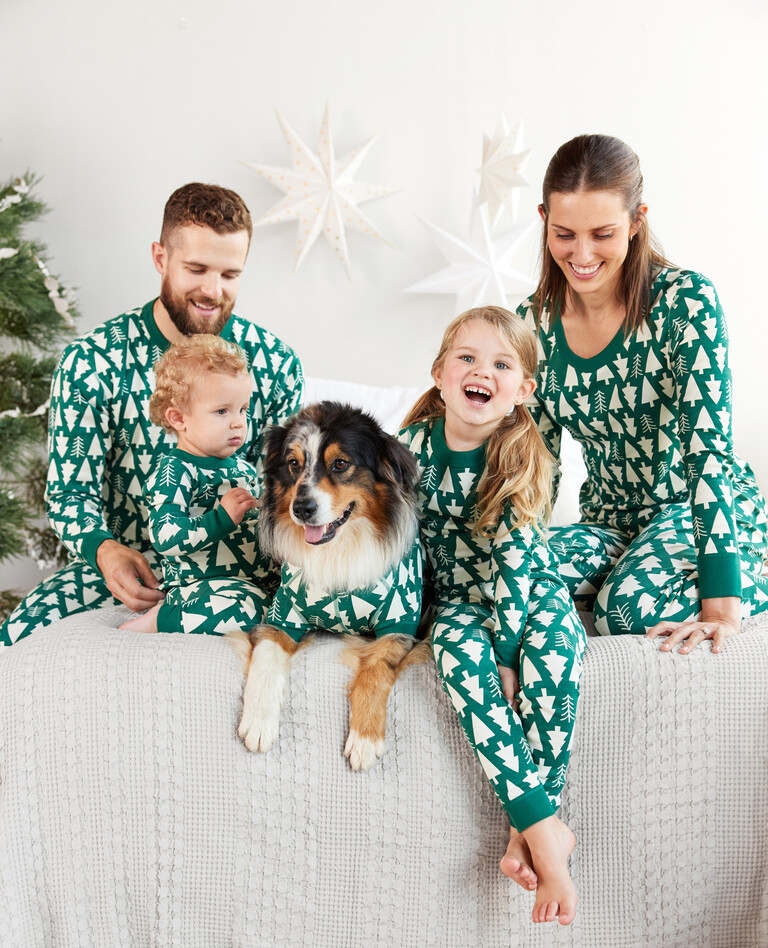 A gift for everyone in the family — including the furry children in your life!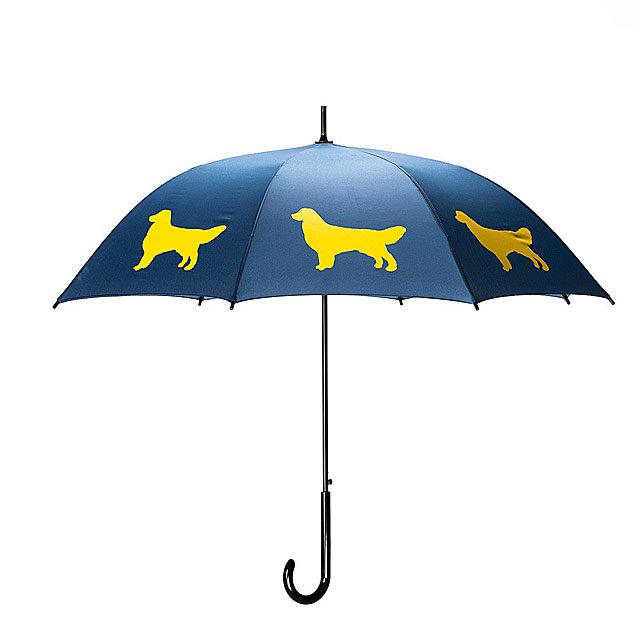 Choose Your Dog Breed Umbrella
Such a fun umbrella for dog lovers! It features silhouettes of your favorite breed parading around its edge. I'm ordering the golden retriever one!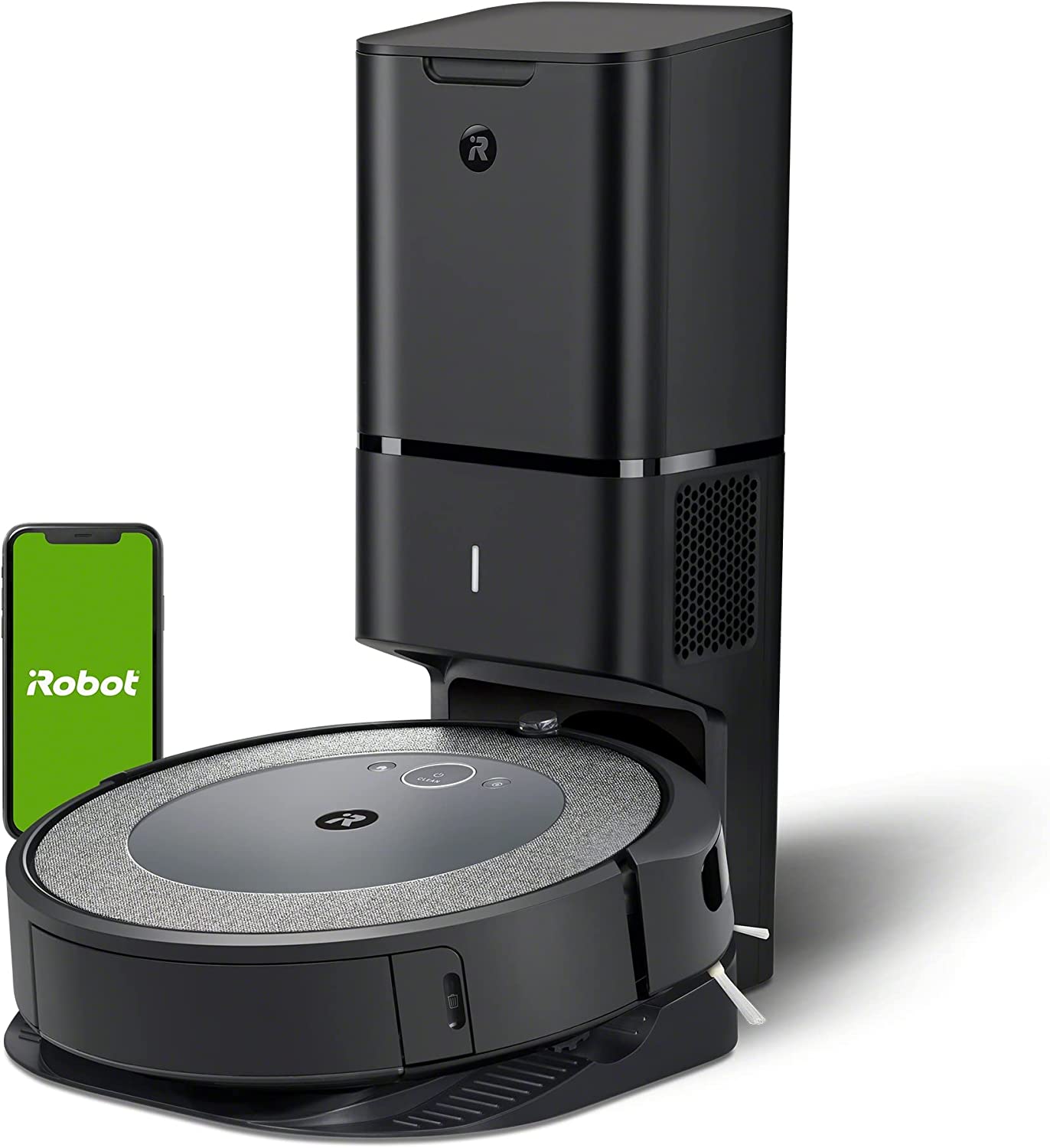 Imagine being able to vacuum your whole house just by saying "vacuum!" This Alexa-compatible robot vacuum whisks away pet hair while saving you time!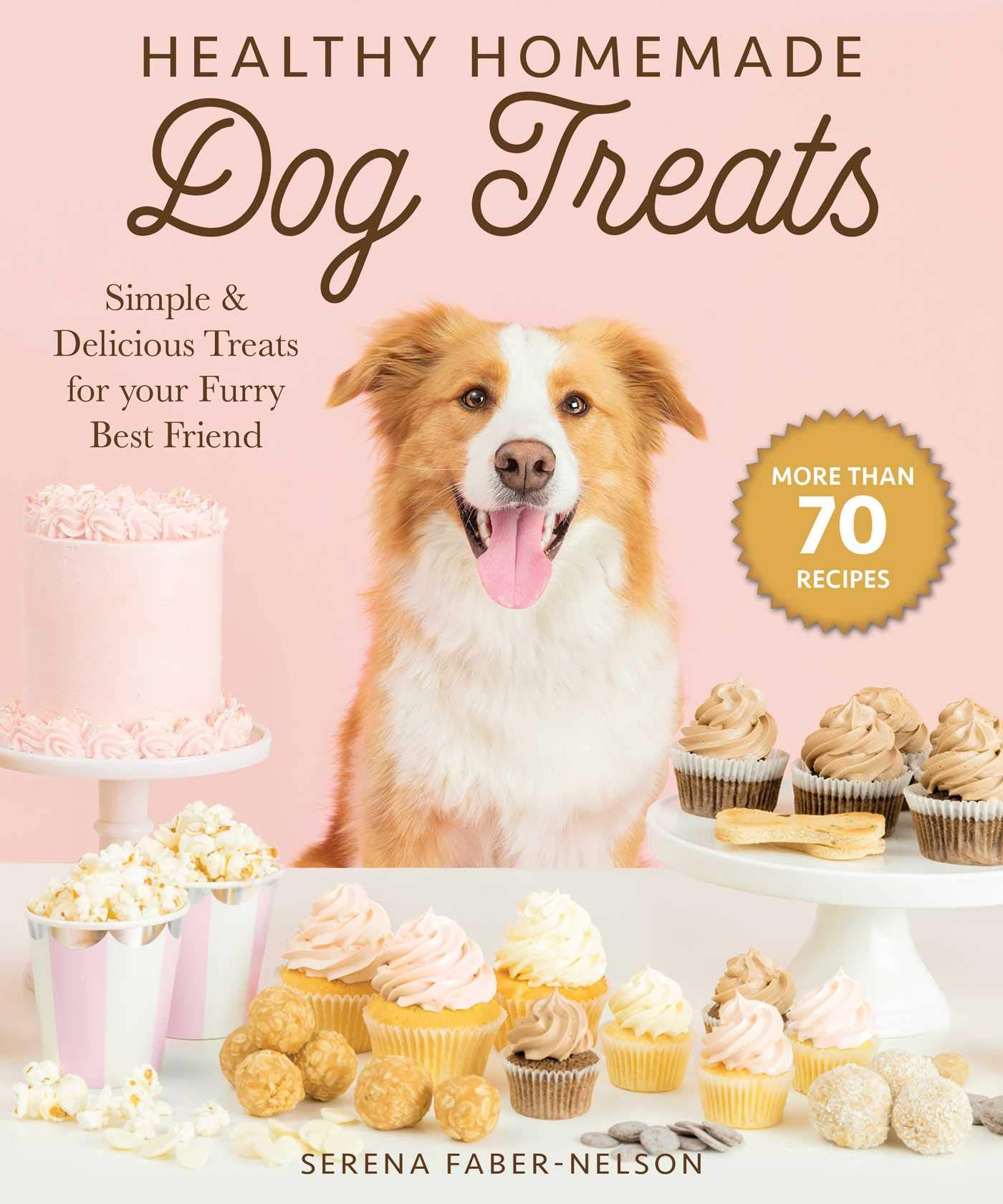 Healthy Homemade Dog Treats
Pet lifestyle expert Serena Faber-Nelson puts the fun back into dog treats — with easy, everyday recipes for go-to pet treats!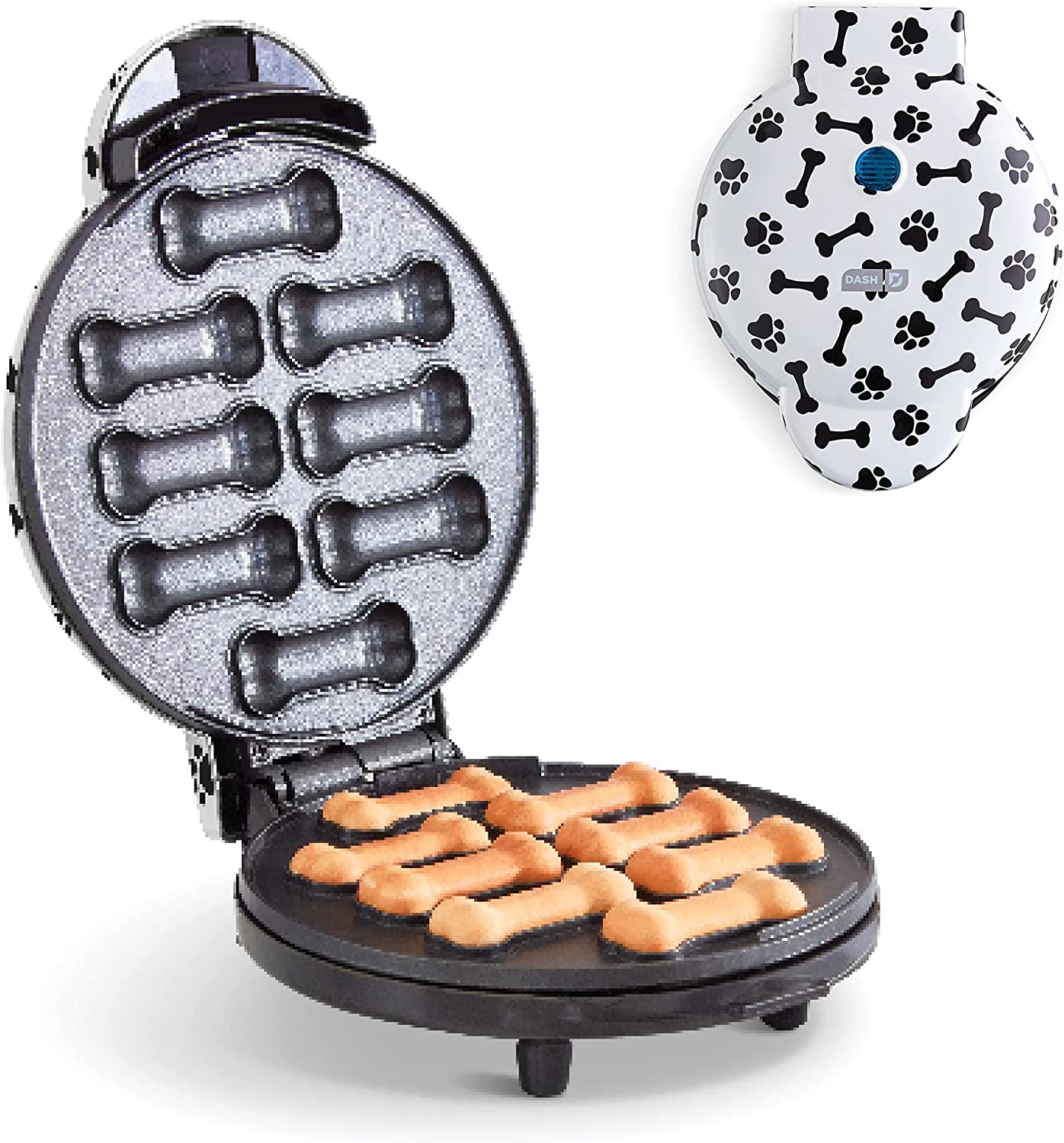 This dog treat maker by Dash makes baking fresh dog treats at home quick and easy! Great for use while traveling, too!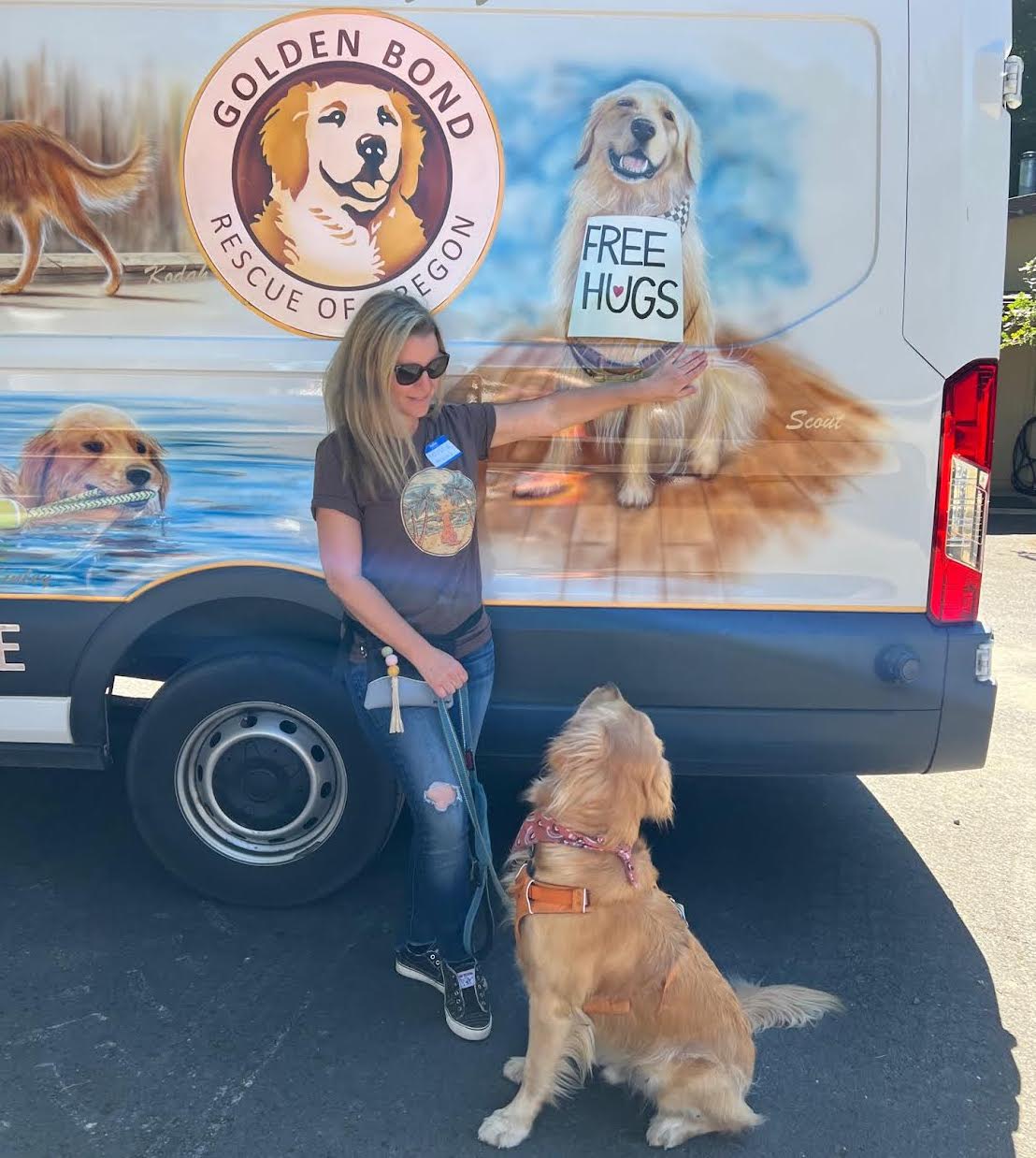 Support a Pet Rescue Organization
Honor the dog lovers in your life by giving the gift of a donation to a pet rescue or shelter in their name. They'll love knowing that more pets will find a loving home. Scout first connected me with Golden Bond Rescue and it's how I met Archie and I love to continue to support the work they do any way I can.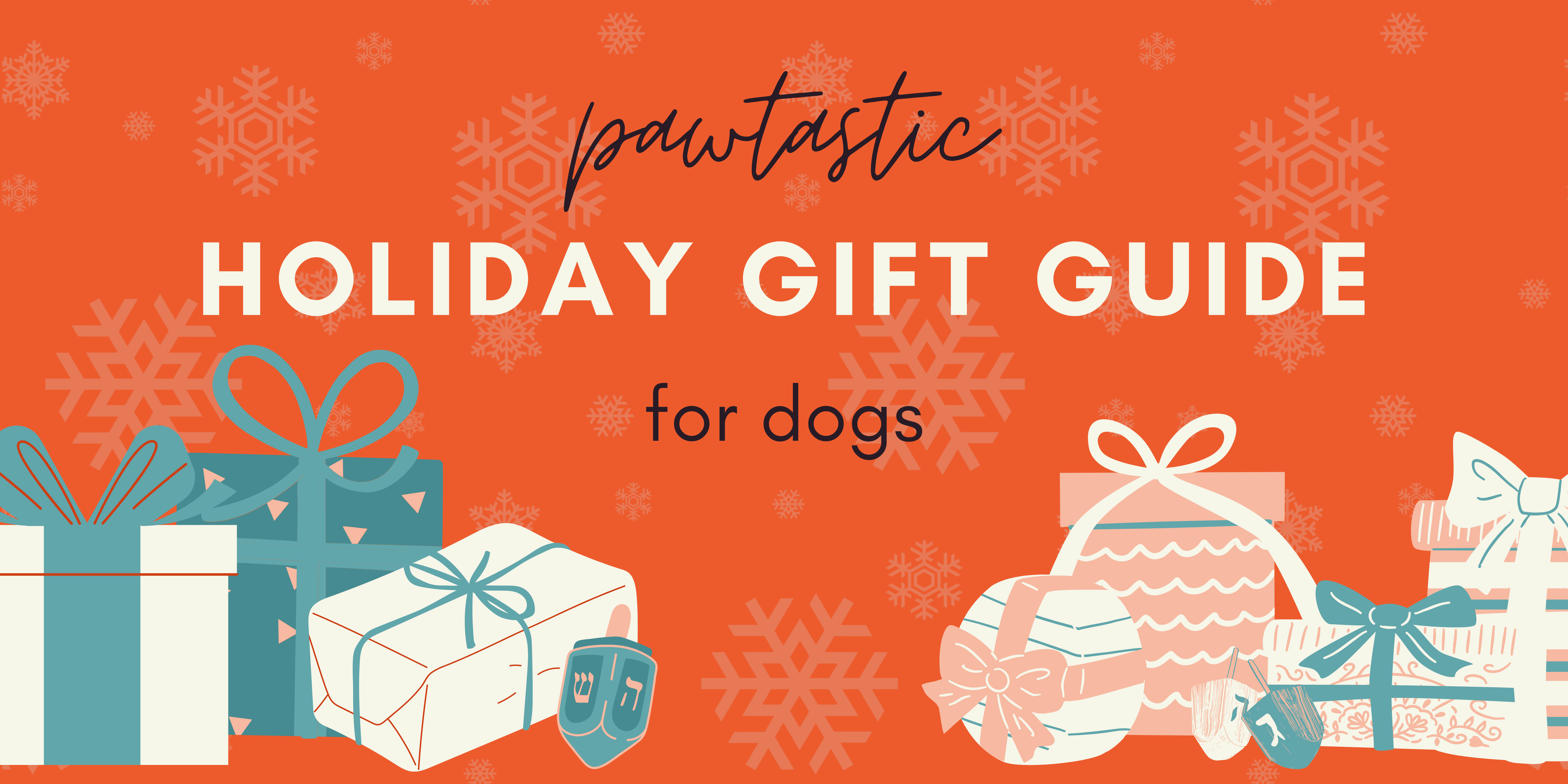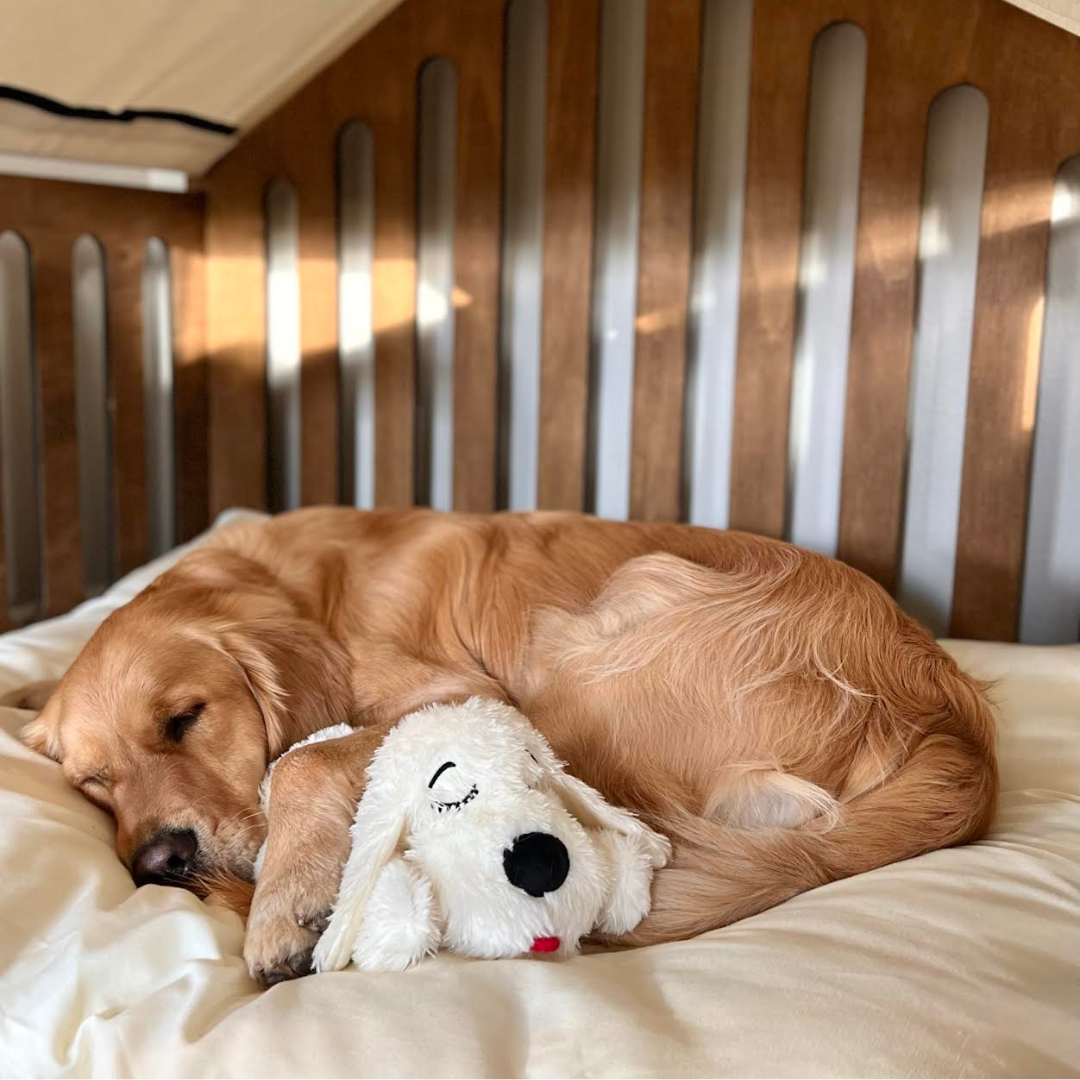 If you follow us on social media then you know just how much Archie has grown to love his Snuggle Puppy! This is a wonderful gift to provide comfort to your pup.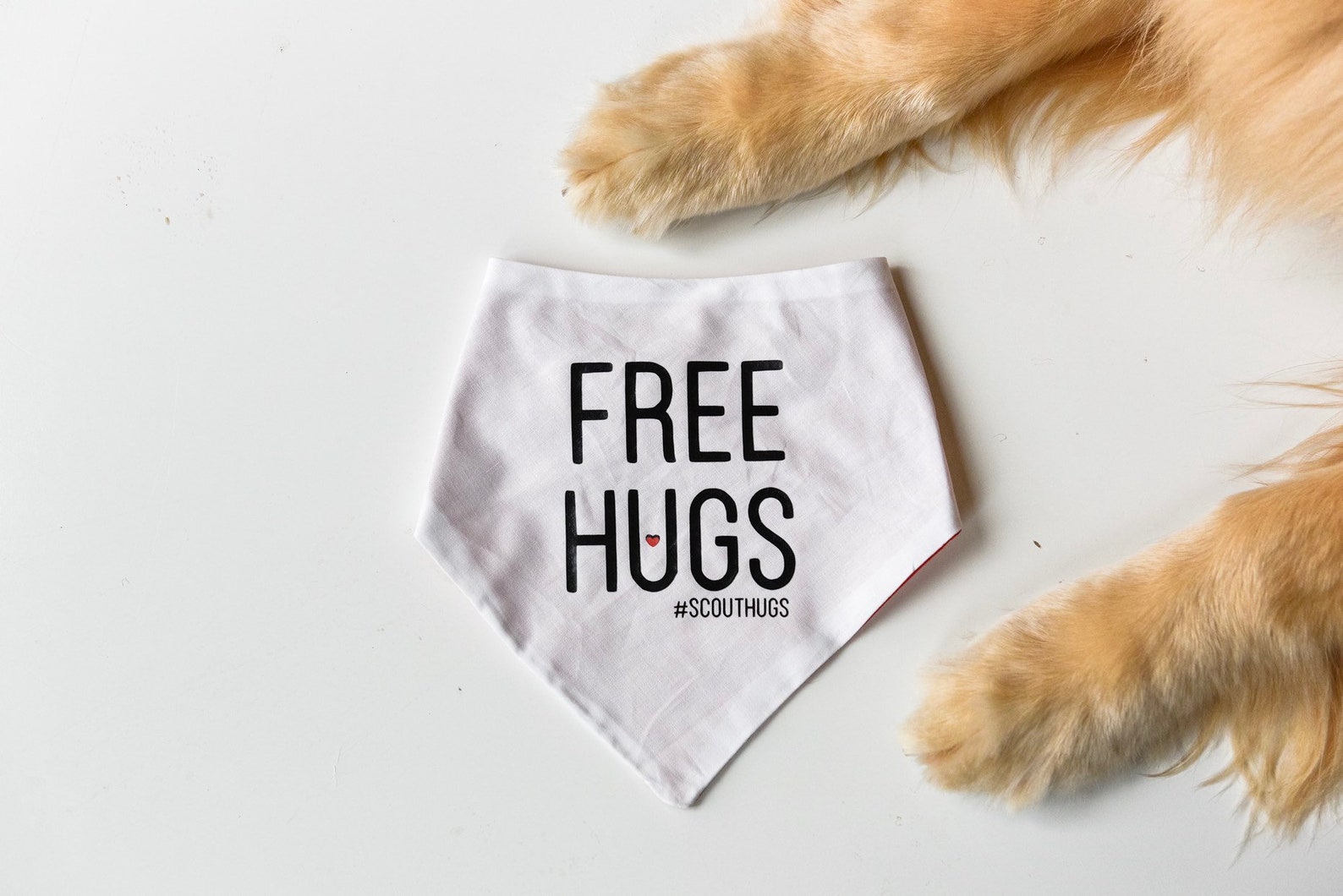 Help Scout make the world a better place, one "free hug" at a time. Scout's sign, now on a bandana! One size only.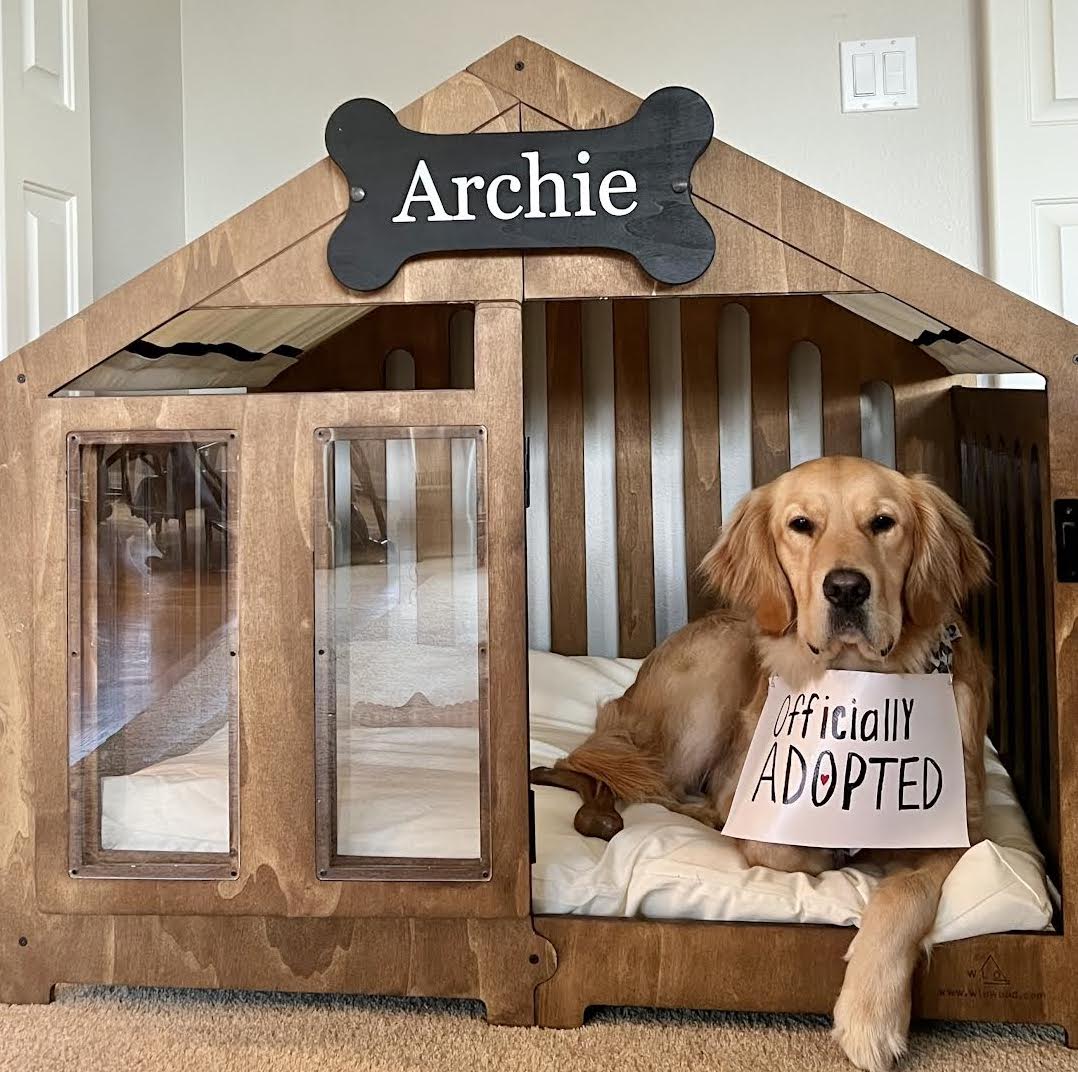 Modern Wood Dog Houses and Crates
Looking for a dog house or crate that will look beautiful in your home? Look no further! Archie doesn't like most crates, but he loves his dog house — and I love the way it looks in my home! Use code SCOUTGOLDEN to save 5% on your order!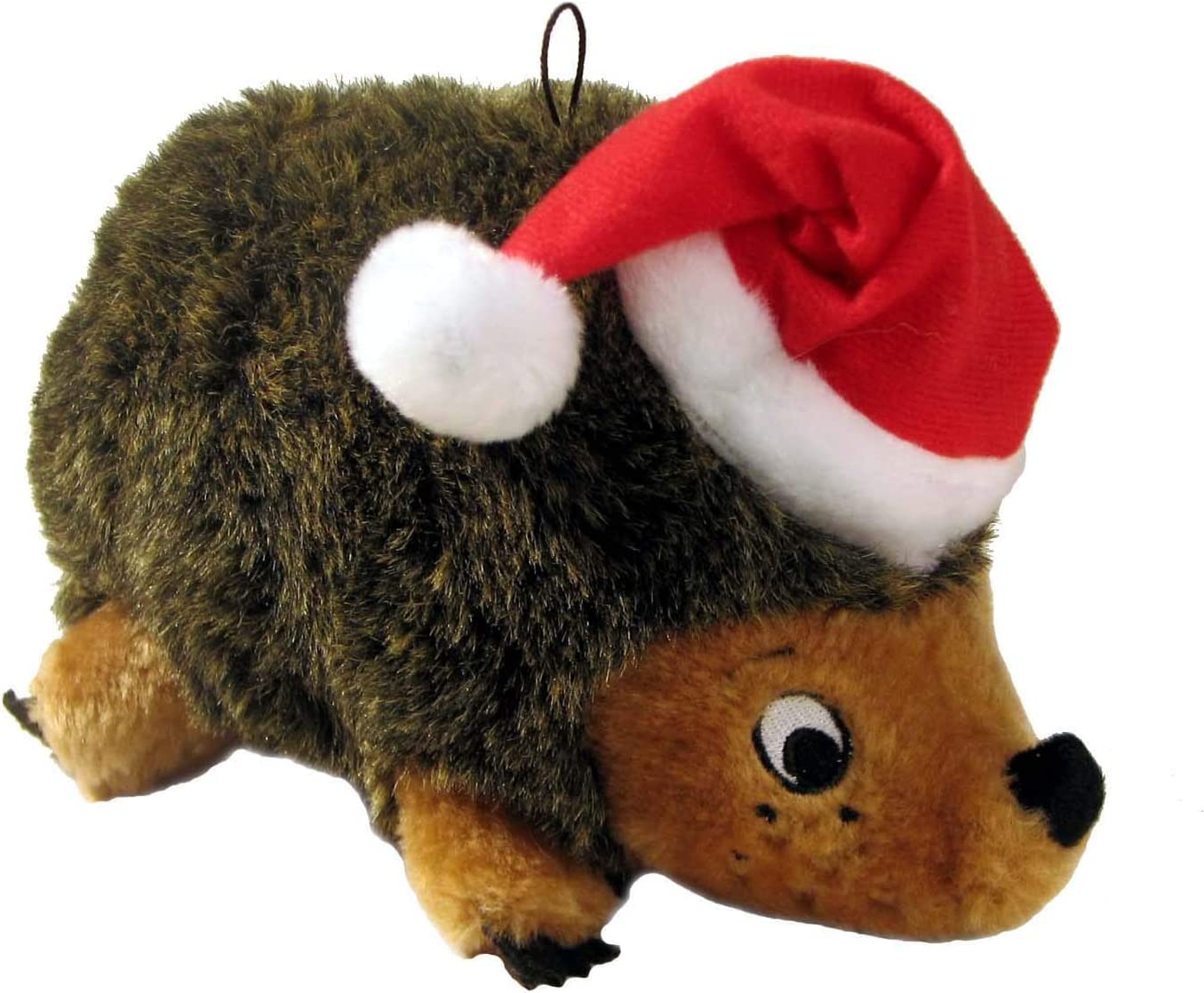 Holiday Hedgehog Squeaky Toy
Both Scout and Archie absolutely loved their Outward Hound hedgehog plush toy! I was so excited to see that they have a holiday version — of course it's already in my shopping cart for Archie!

Hide-A-Squirrel Squeaky Puzzle Toy
If you follow us on social media, then you already know about the special relationship Archie has with his squirrel friend, Mr. Peepers. I already love this brand of toys, and as soon as I saw this, I knew I had to have it. Whether your dog considers squirrels friend or foe, I have no doubt they will love this cute, stimulating toy!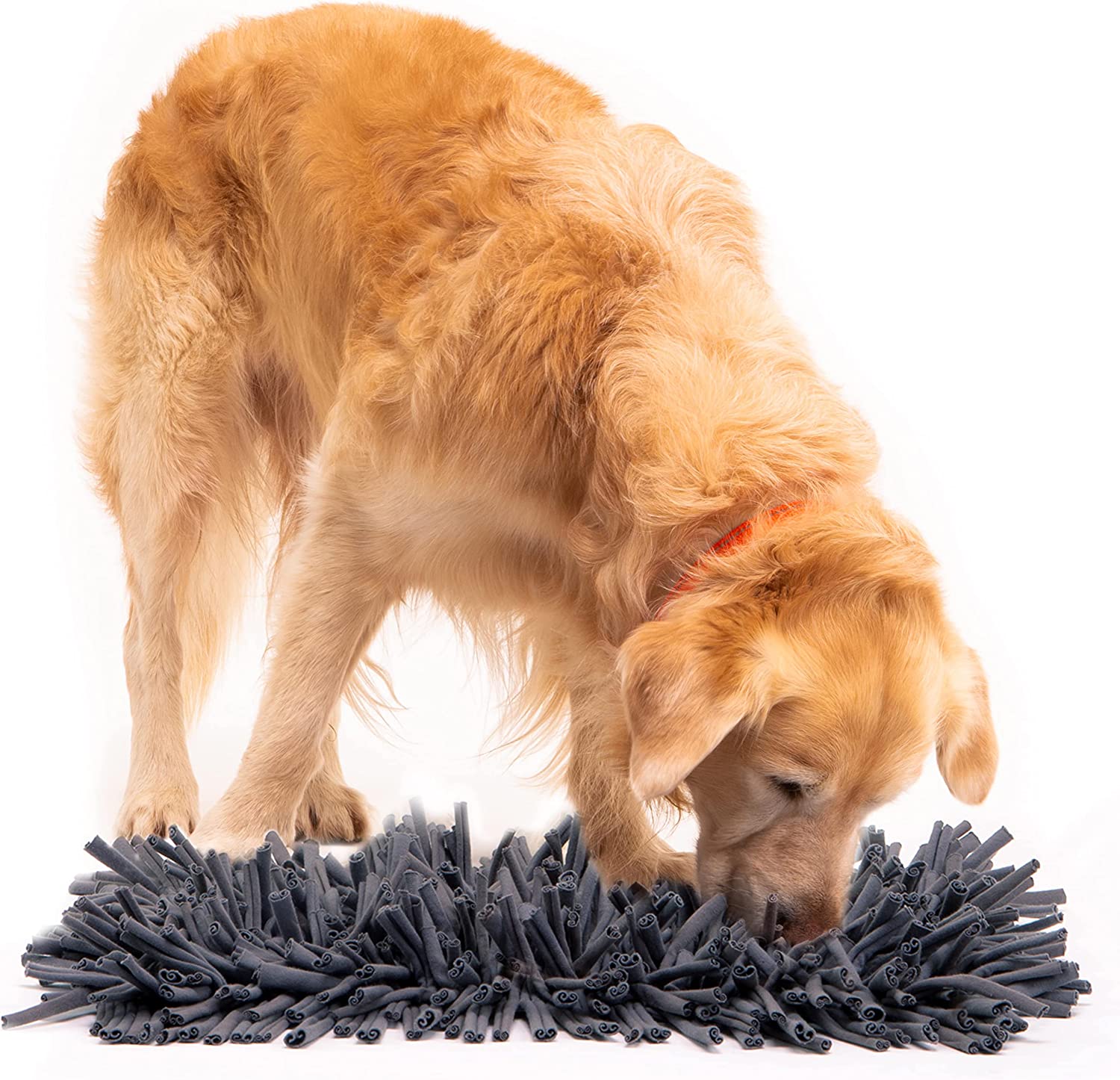 Snuffle mats combine mental stimulation and environmental enrichment to support the overall well-being of your dog. Not only are they a fun activity, brain games have amazing benefits and are a great indoor mental stimulation activity when it's cold or rainy and you're stuck inside!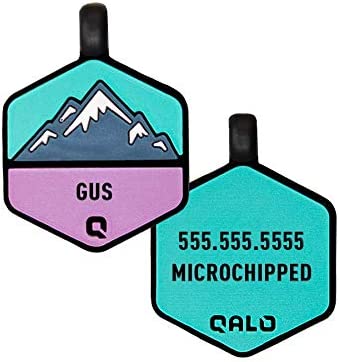 Customized Silicone Dog ID Tag
I love this silicone custom dog tag by QALO! It's quiet, attractive and durable — and they have some really fun designs to chose from!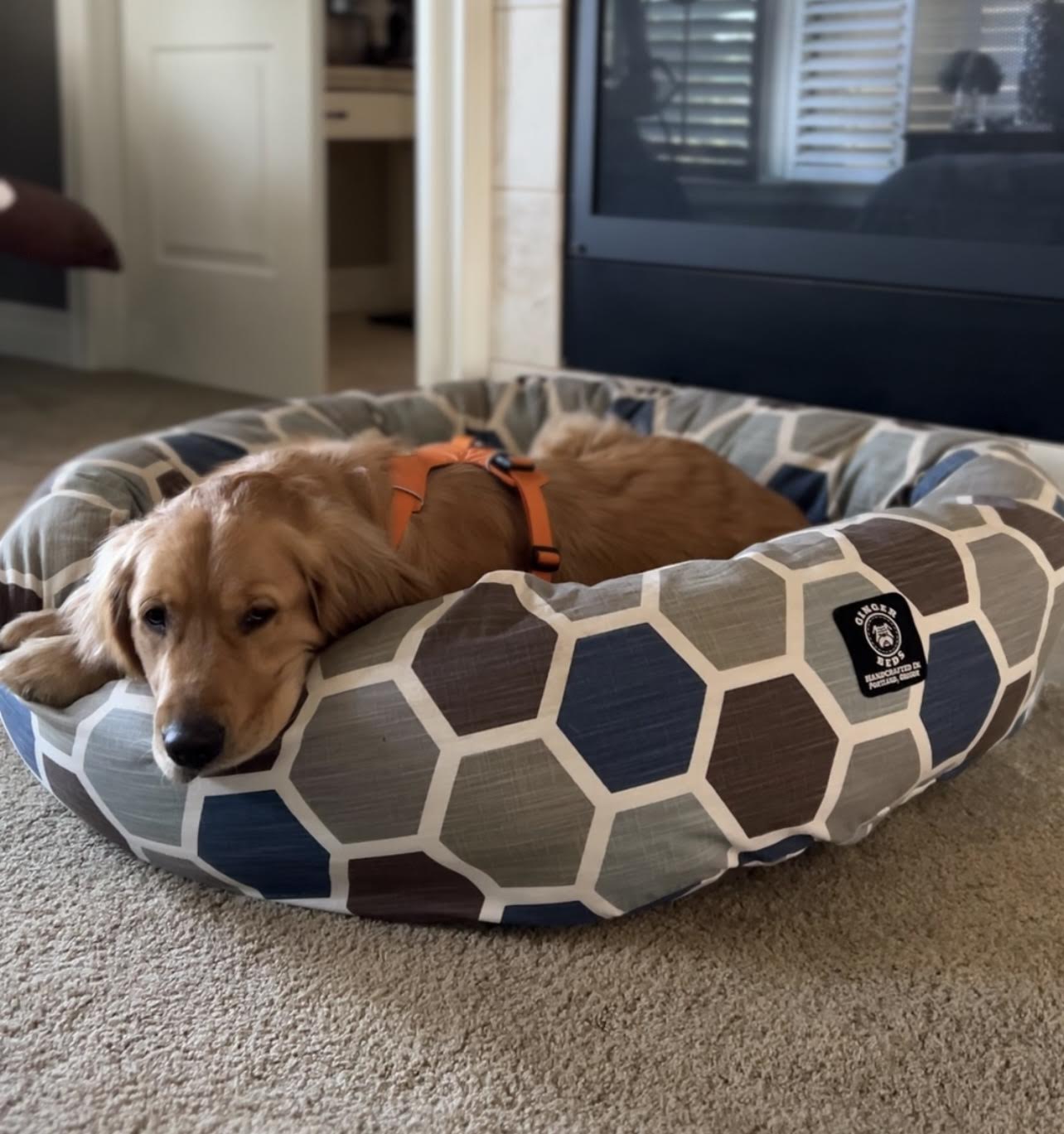 GingerBeds are handcrafted in beautiful Bend, Oregon. John works out of a small workroom in his garage and does everything himself. We love supporting small business, especially ones that make an amazing product. I got Scout and Archie the "Big Poppa" sized bed! The cover zips off for machine washing — and Scout was never able to rip it! It's definitely stood the test of time! Use code GIFTGUIDE10 for a special discount!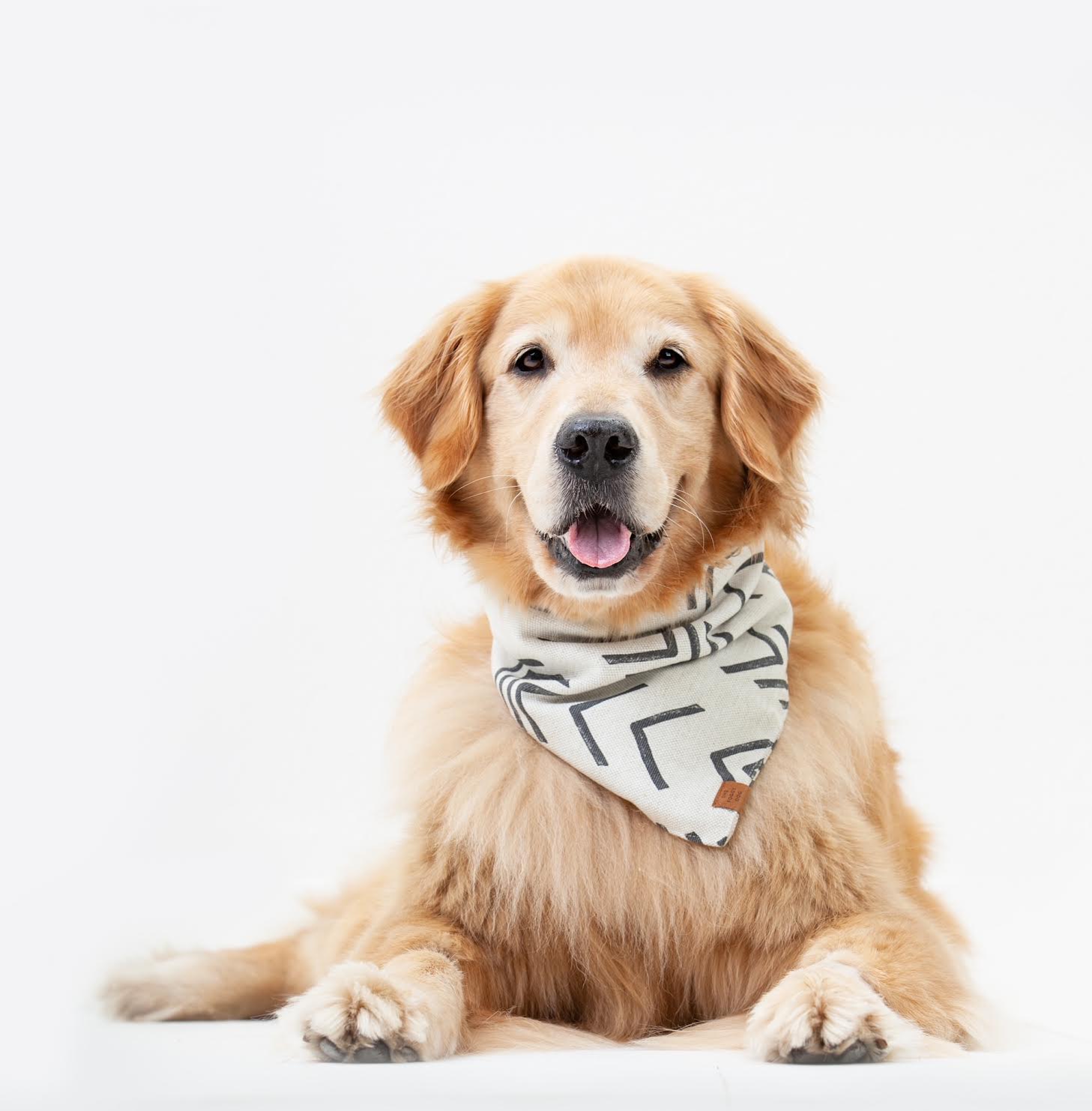 Spoil your pup with a designer bandana from The Foggy Dog! I'm loving all the winter flannels! All their bandanas are American-made — and when you purchase they donate much needed food to shelter dogs! Win-win! Use code ARCHIESPICKS for a special discount!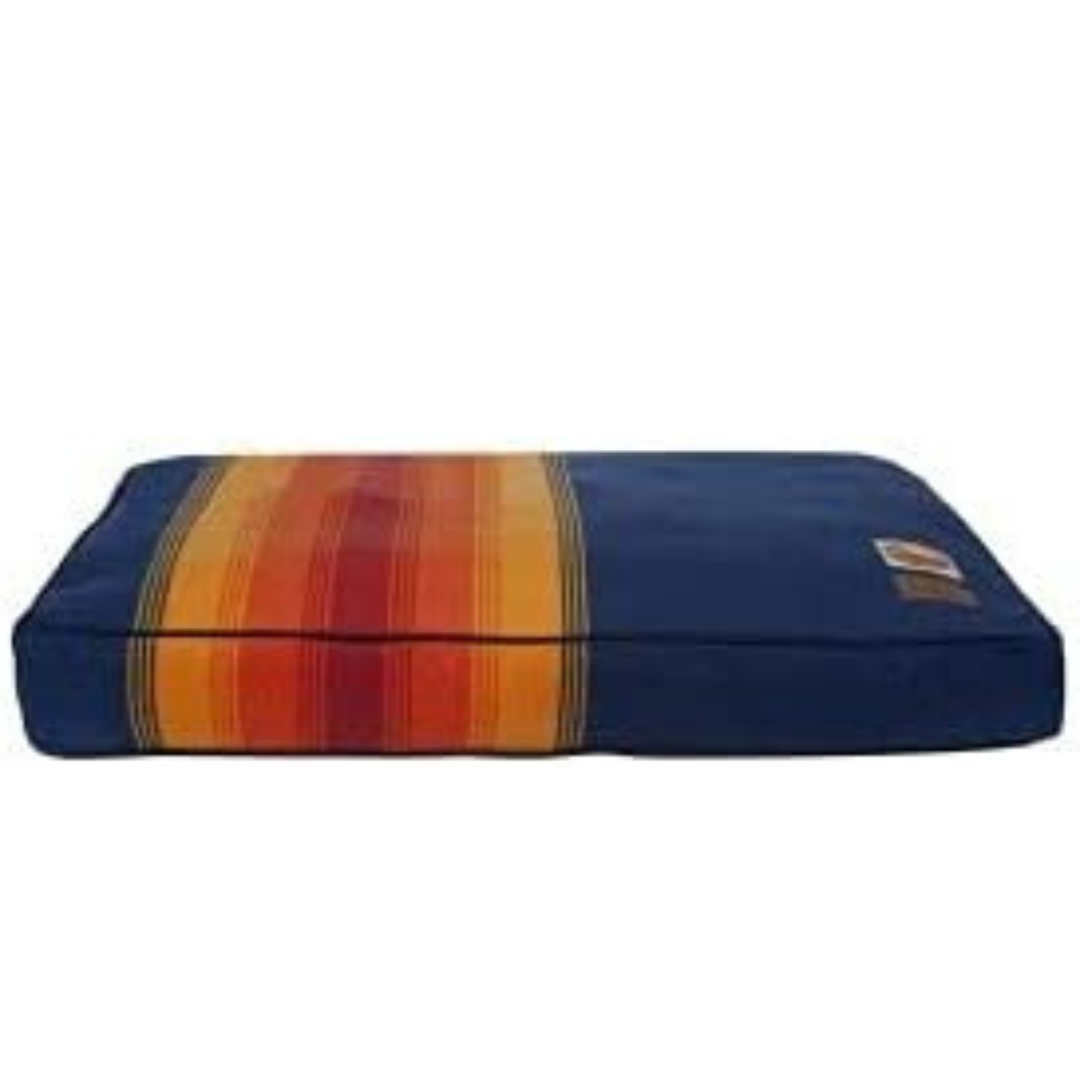 Pendleton National Park Napper Dog Bed
If you live in the Pacific Northwest then you're most likely a lover of all things Pendleton. I love the colors and look of this Grand Canyon dog bed! They have some other really beautiful color ways as well.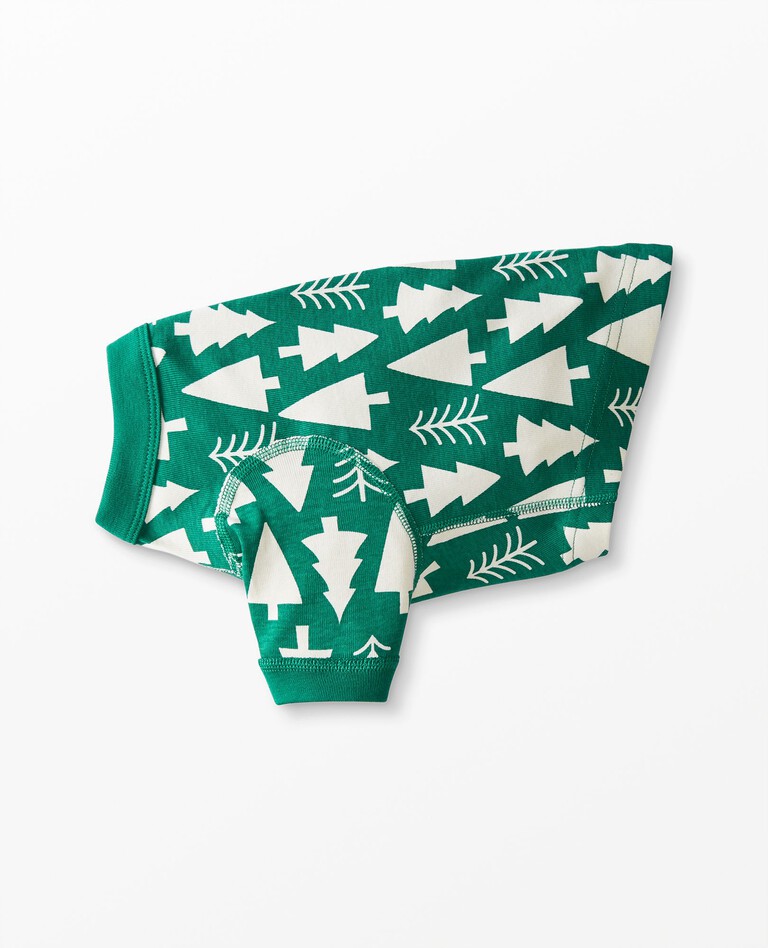 Pet John Pajamas for Dogs
Hanna Andersson's famous long johns are available in soft styles and playful prints for the furriest member of the family! Make sure to get a matching set for yourself, as well!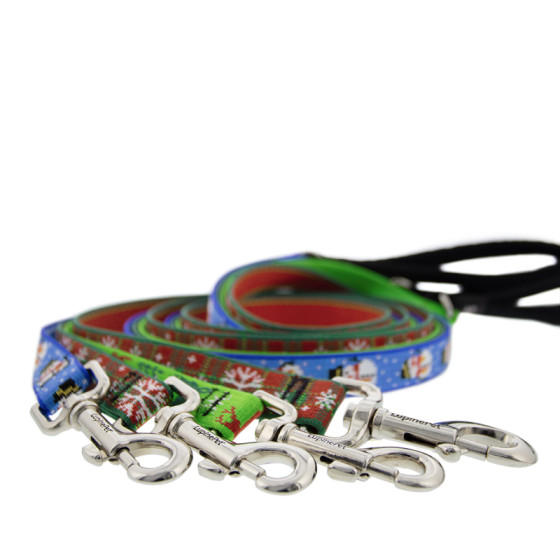 Holiday Leashes and Collars
Lupine designs leashes, collars and harnesses in limited-edition prints every holiday season that are both adorable and durable — all products have a lifetime guarantee, even if chewed!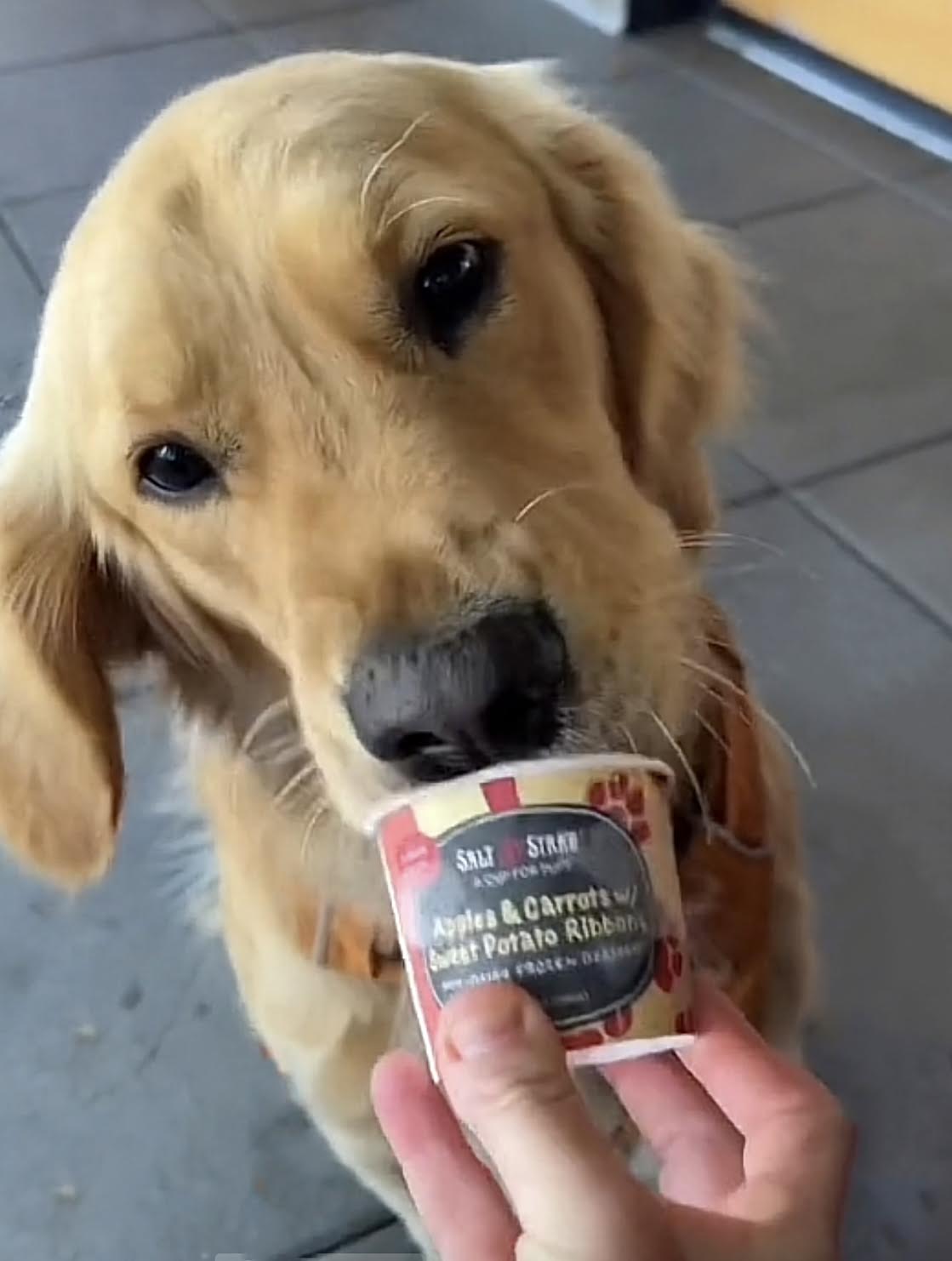 Archie gives this gift his utmost approval! Two paws up! Pup Cups ship nationwide, each pack includes 12 single servings.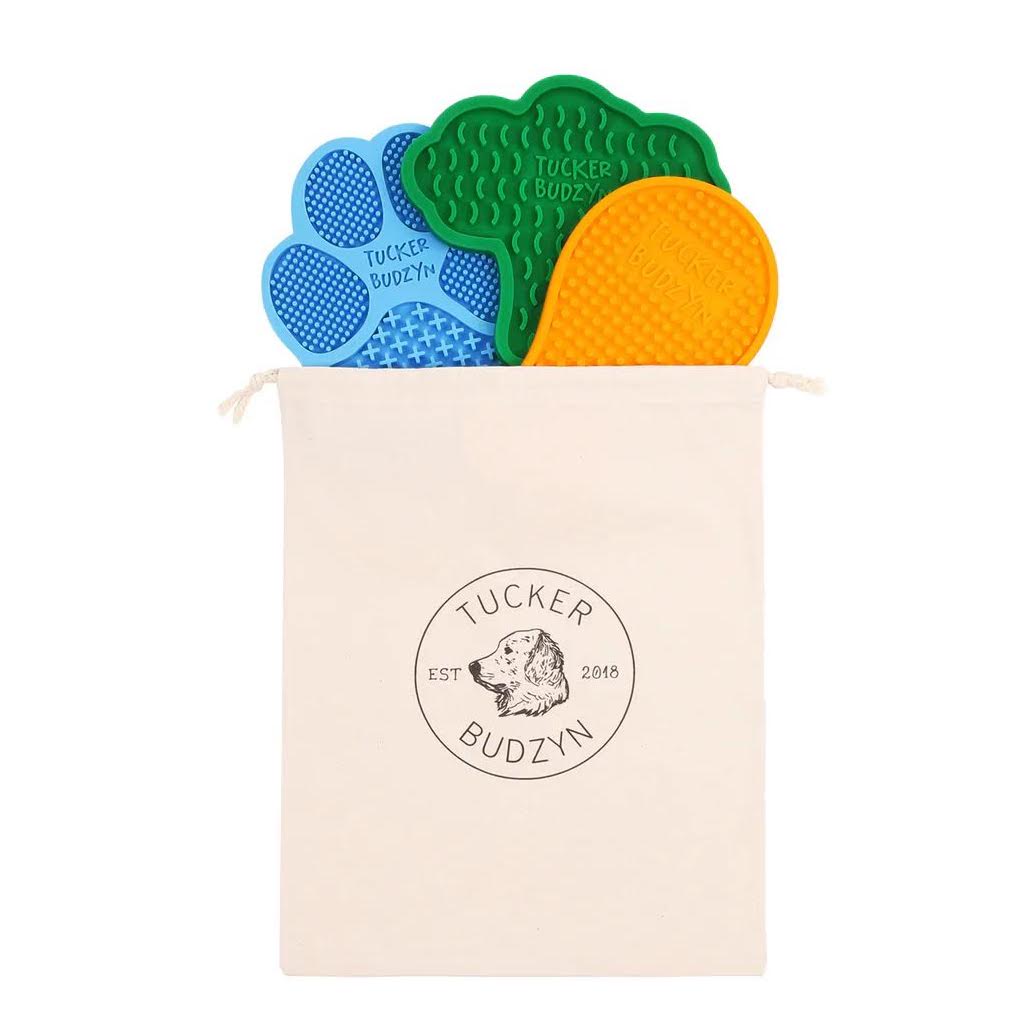 Do you find it difficult to distract your pup while you clip their nails or give them a bath? The Tucker Mlemmer Mat will distract your furry friend with tasty treats so you can get the job done. We love the canvas branded packaging!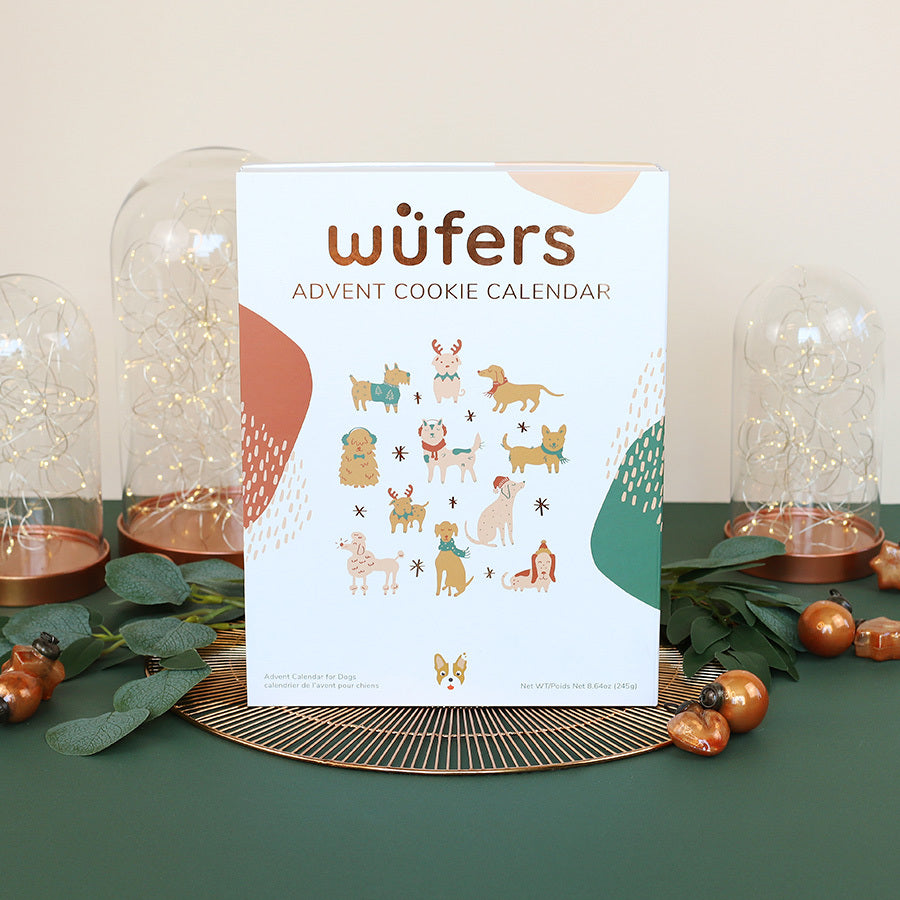 Dog Treat Advent Calendar
A boutique illustrated box, and 24 delicious cookies! Don't forget to include your pup in this fun holiday tradition!
Treat your pup to a dog-friendly getaway! Here are a few of Scout and Archie's approved #pawtasticstays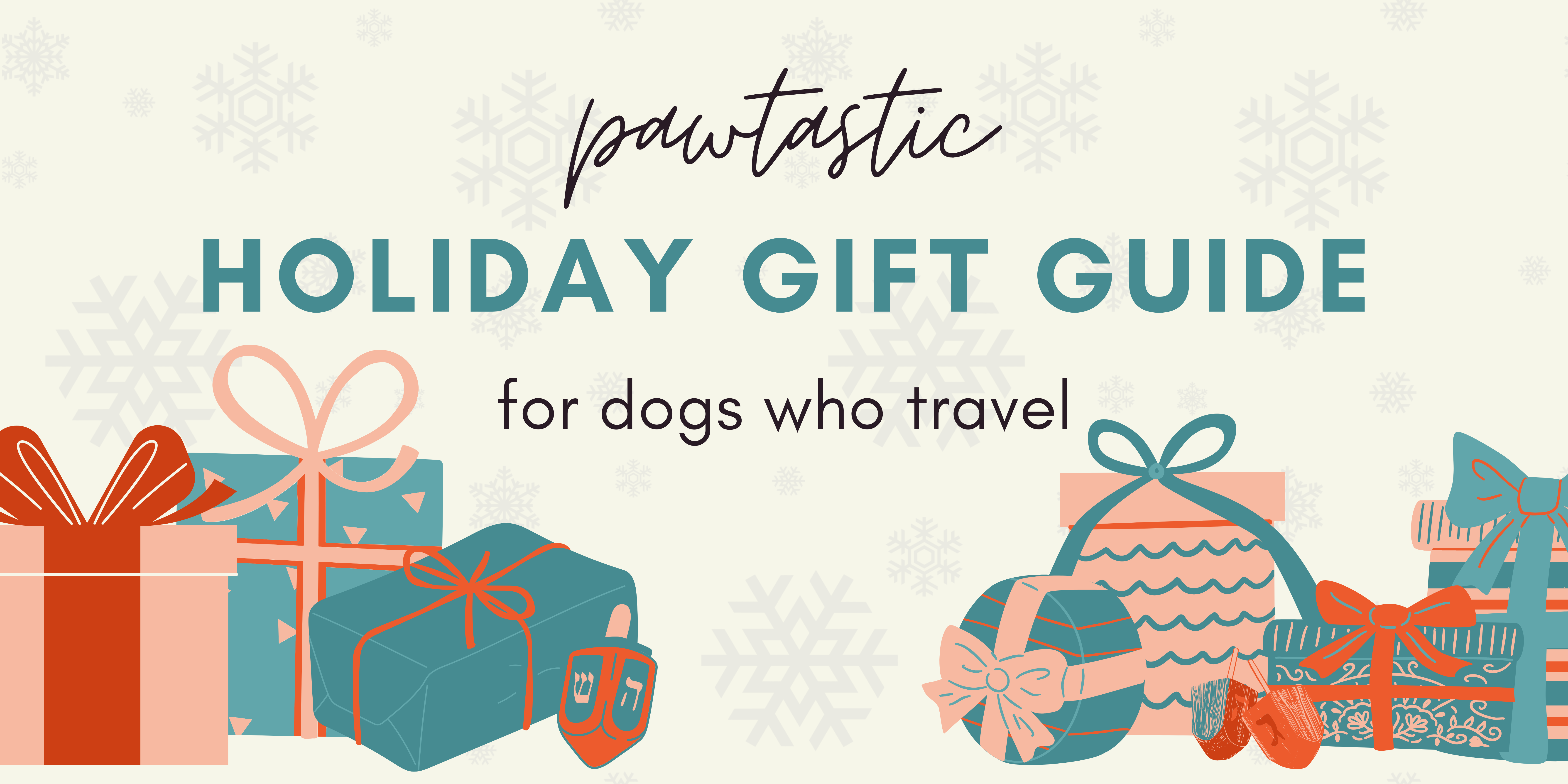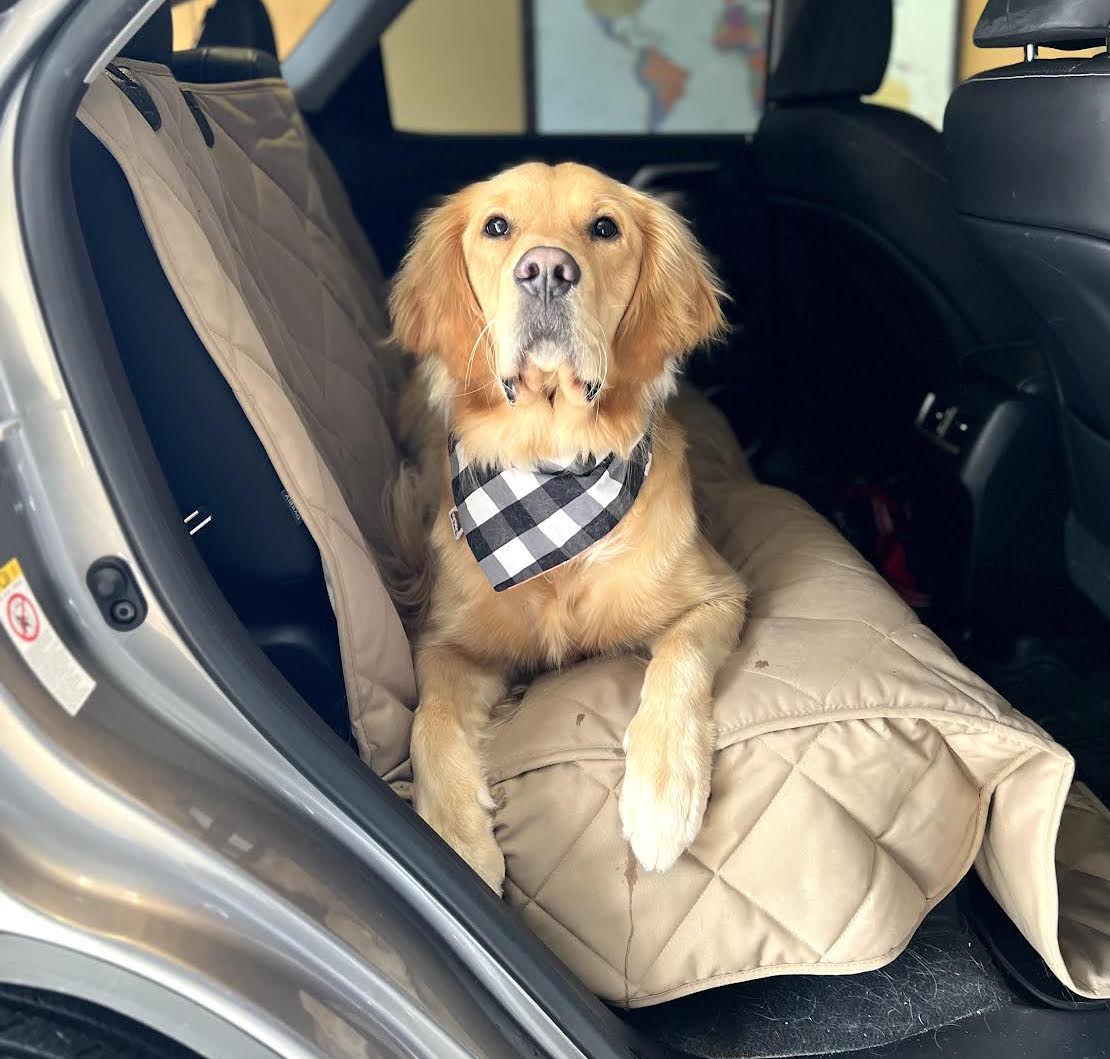 I love the quality, look, durability and how easy this car seat cover is to clean!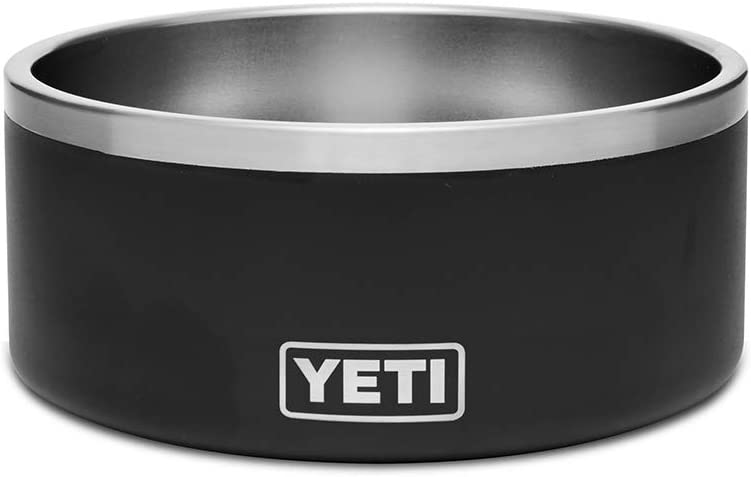 Stainless Steel, Non-Slip Dog Bowl
Splurge on this Yeti water bowl for your pup for the holidays! Easy to clean, insulated, non-slip and portable! We love to keep one in our car during the summer months as it keeps water nice and cold. It's not cheap, but it will last forever!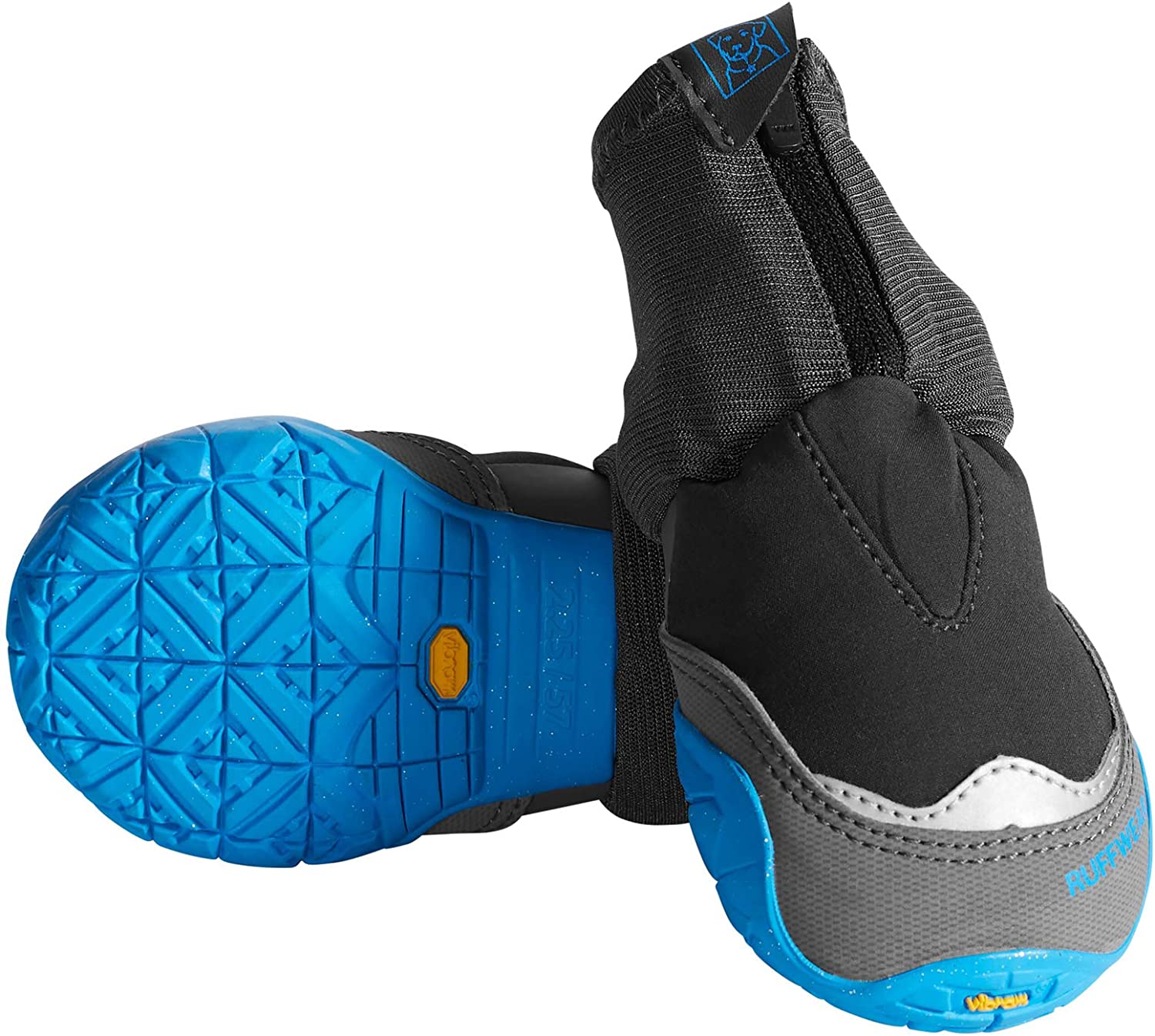 Waterproof Winter Dog Boots
Protect your pup's paws from freezing temperatures and snowballs accumulating on their paw pads with these grippy, winter doggy boots.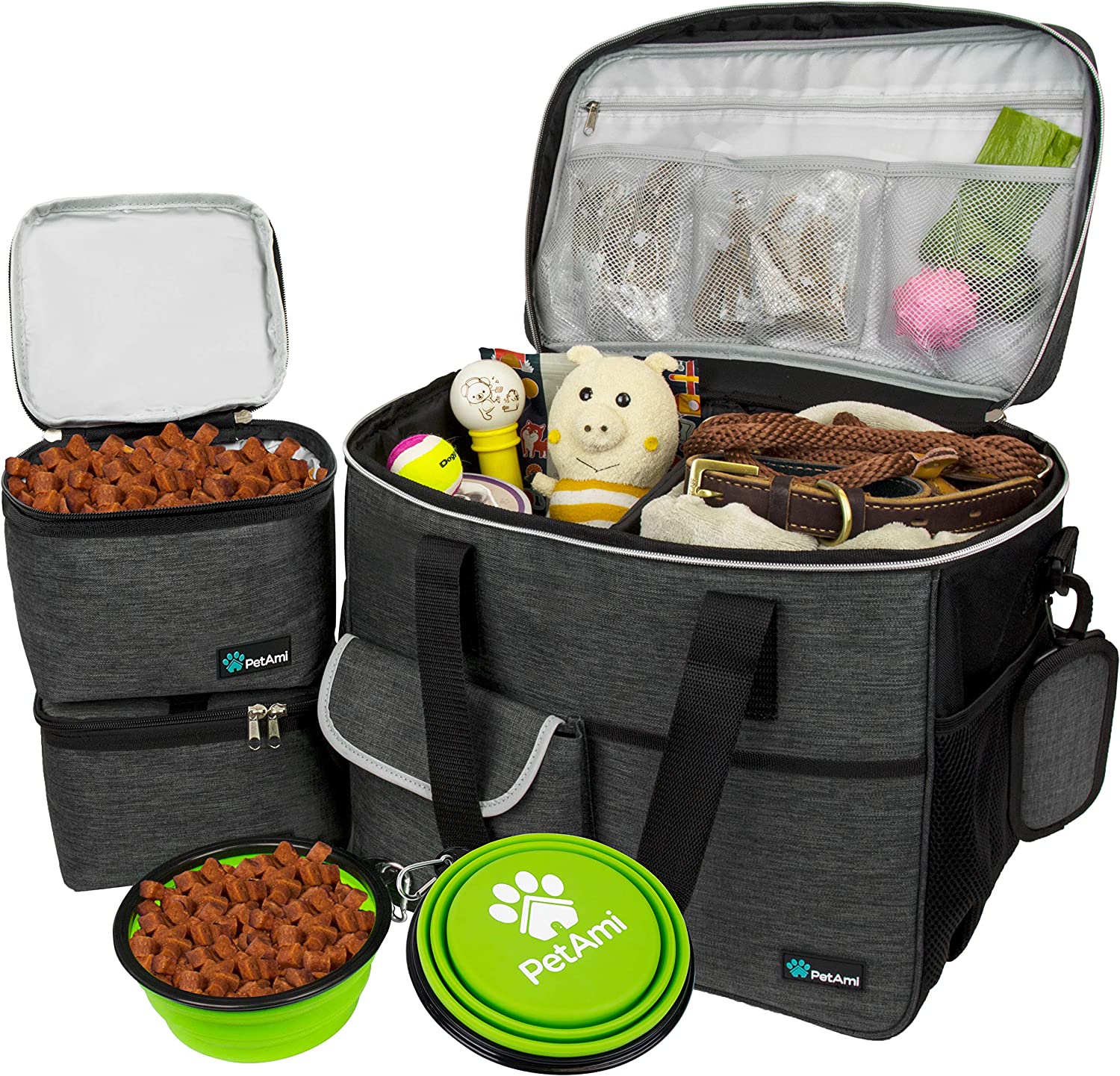 This handy, airline-compatible travel bag helps you keep all your pup's essentials, from food and leashes to toys and treats, organized in one convenient place.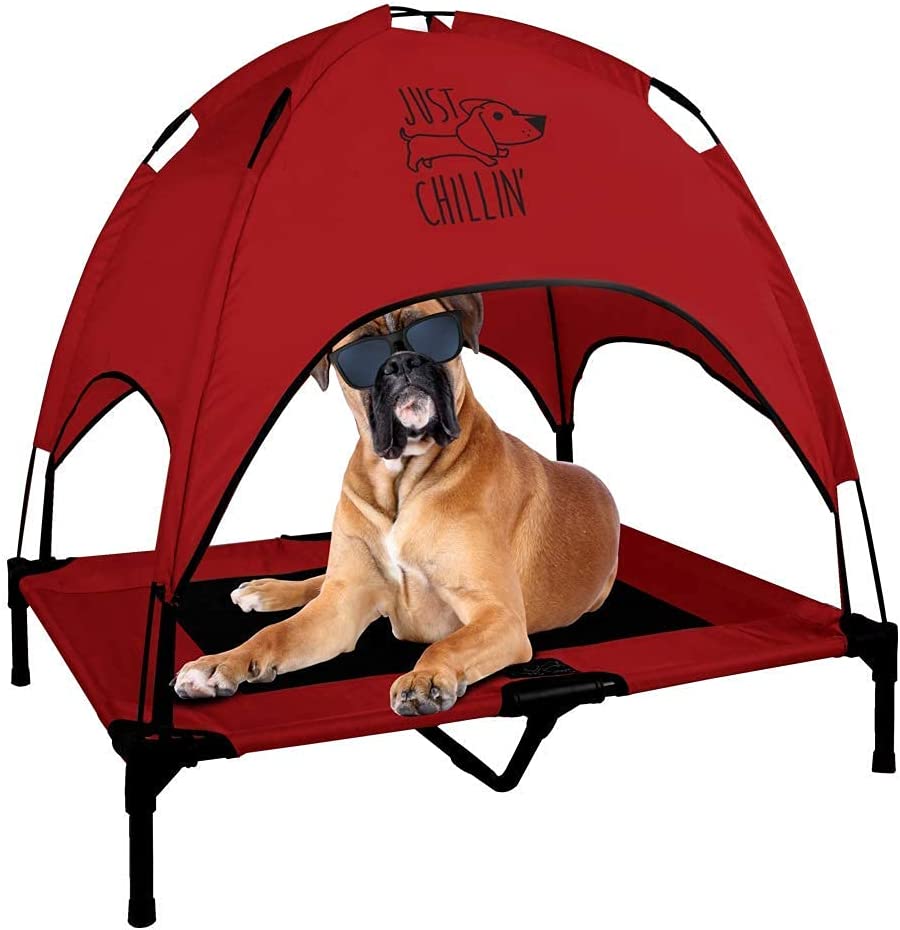 Elevated Indoor/Outdoor Dog Bed
When you're traveling with your pup, it's important to make sure they always have a comfortable place to rest that's sheltered from the elements. This elevated cot is the perfect spot for your pup to catch some R&R, rain or shine.
What items will you put at the top of your wish list? Do you have other favorites I should consider reviewing as a contender for our guide? Please share with me in a comment below!