On hot summer days, it's always a great idea to have the freezer stocked with refreshing frozen treats for yourself and your pup! Here are some suggestions to get you started!
1. Peanut Butter and Banana Puzzle
Peanut butter is high in protein while bananas are high in potassium — the perfect salty and sweet combo to re-energize your pup after a beach romp or swim session! Mix together a few tablespoons of peanut butter, a mashed banana, and fill a doggy puzzle such as a kong (feel free to add in their kibble to make it a whole meal!), then freeze. Make sure the peanut butter doesn't contain added sugar or other sweeteners like xylitol, as dogs can't metabolize sugar and xylitol can be poisonous to pups!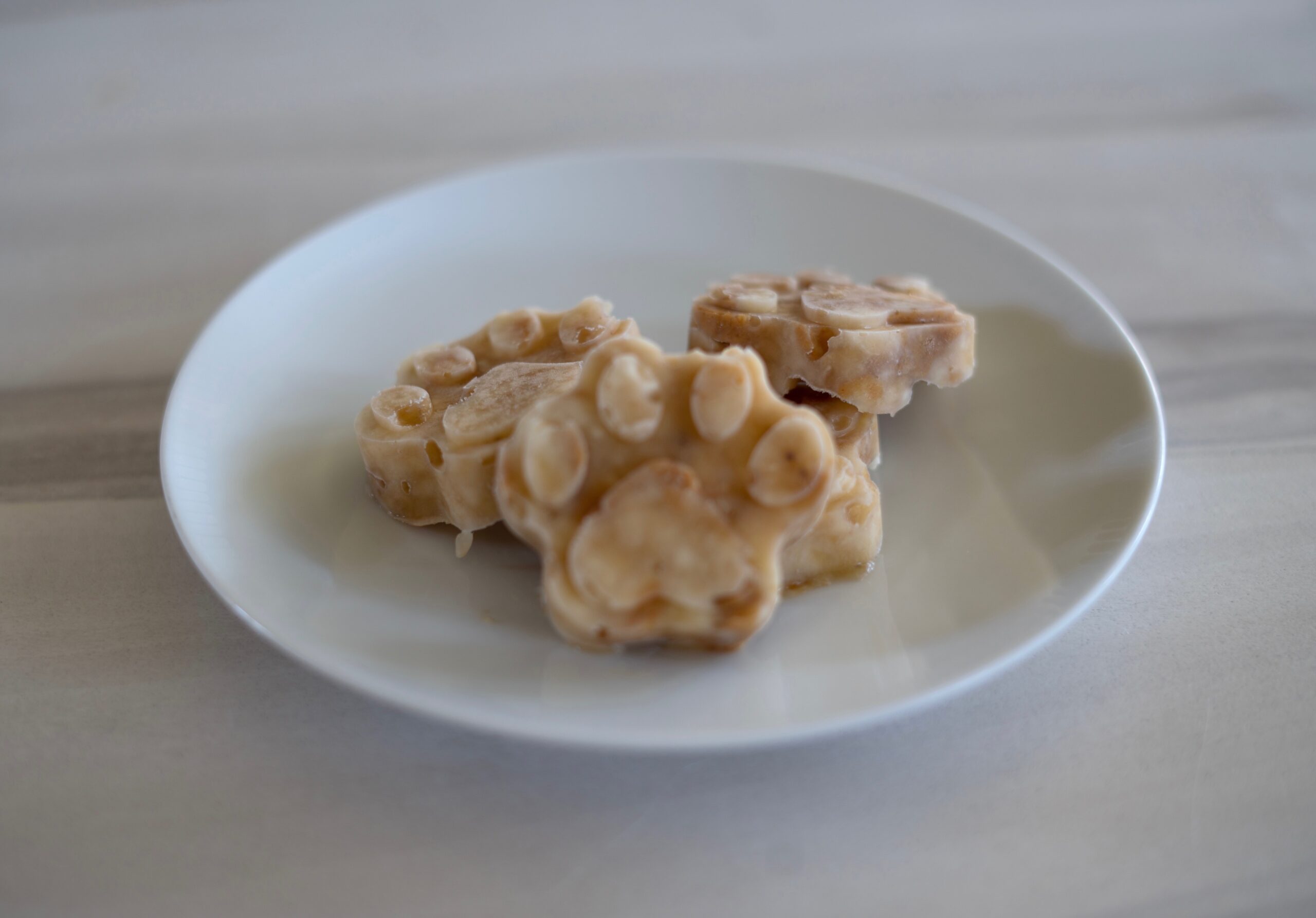 2. Watermelon Pineapple Popsicles
Watermelon is around 92% water, so it's the perfect way to keep your pup hydrated on the hottest days. Combine it with tangy pineapple for a zingy, tropical treat! To make these popsicles, simply blend fresh watermelon and pineapple slices in a blender, then pour into homemade popsicle or treat molds and freeze.
We like to use freezer-safe silicone treat molds (see our Amazon favorite's shop) so the "pupsicles" are easy to pop out and store in a freezer bag, where they last 1-2 months. That way, we can reuse the molds to create other flavors. Make sure to also consider the size and shape of the mold to prevent risk of choking — consult your vet if in doubt to determine a safe size for your pup.
3. Strawberry, Blueberry and Yogurt Smoothie
A berry smoothie sounds like something on the menu at a beachside resort! This one is super easy to make at home — simply pop some plain greek yogurt and berries into a blender with some ice! You might be tempted to make one for yourself, too — go ahead! You and your pup both deserve to sit back, relax, and enjoy an icy smoothie!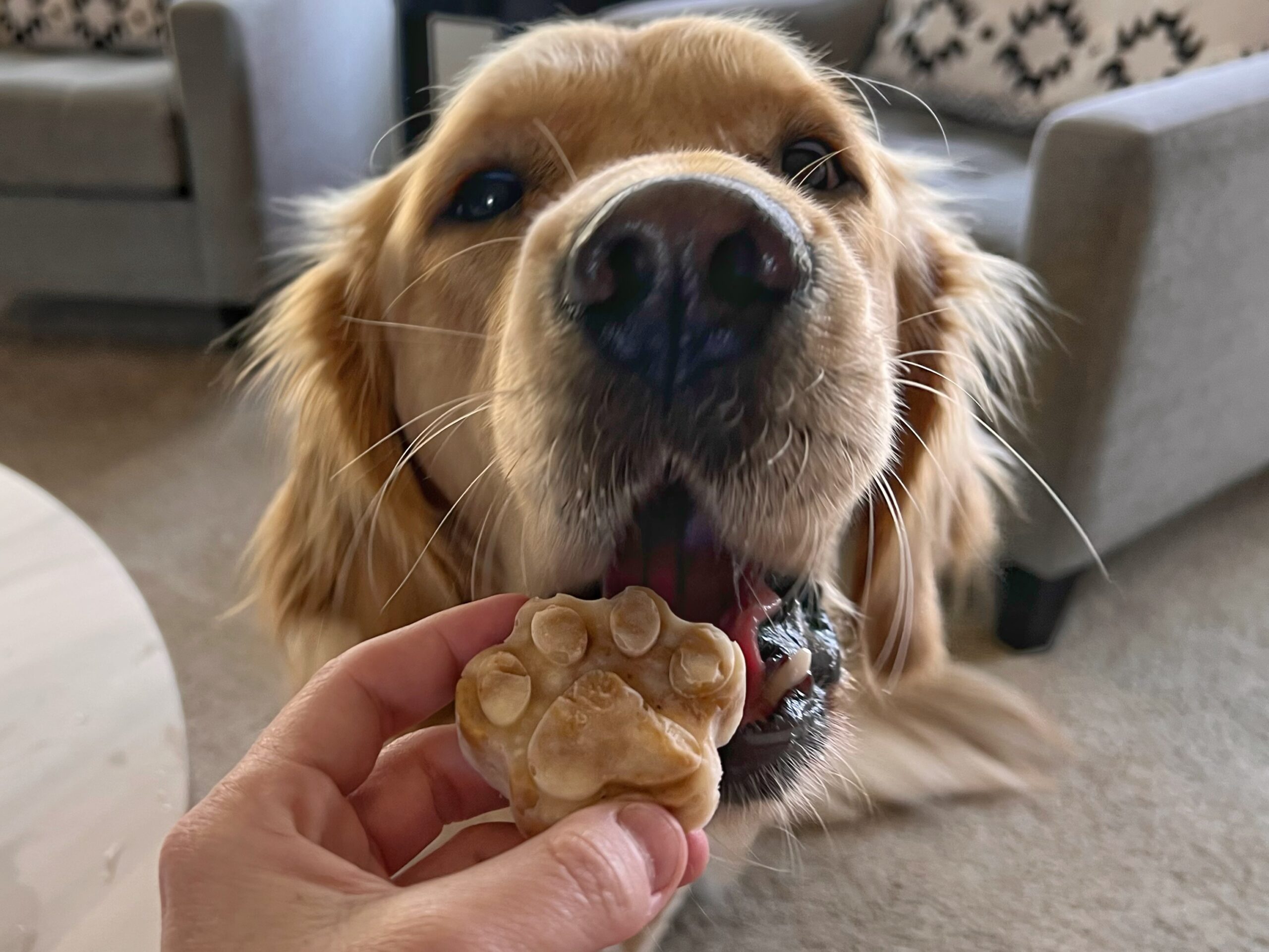 4. Snow Cones!
Everyone loves a snow cone on a sweltering hot day! Your pup can't have the extra sweet syrups that traditionally come with snow cones, but that doesn't mean they can't enjoy a healthy, homemade snow cone made with shaved ice and fresh, pureed doggy-safe fruit on top! Shaved ice makers can be found online or in the kitchen section of many stores during the summer. Making snow cones and experimenting with healthy toppings can be a fun activity for the whole family to participate in!
5. Carrot and Apple Ice Cubes
Carrots and apples both contain lots of vitamin C, which is important for a healthy immune system! Puree 1 peeled carrot or a few baby carrots with 1 cored apple. Add water if needed for pourable consistency, then fill an ice cube tray or treat mold and freeze. Make sure the treats are a safe size for your pup to prevent any choking hazard.
Don't feel guilty if you want to taste-test these treats to make sure your pup will love them — they're all safe and healthy for humans, too!
Which one do you want to try first? Do you have a favorite summertime doggy treat recipe? Share in the comments!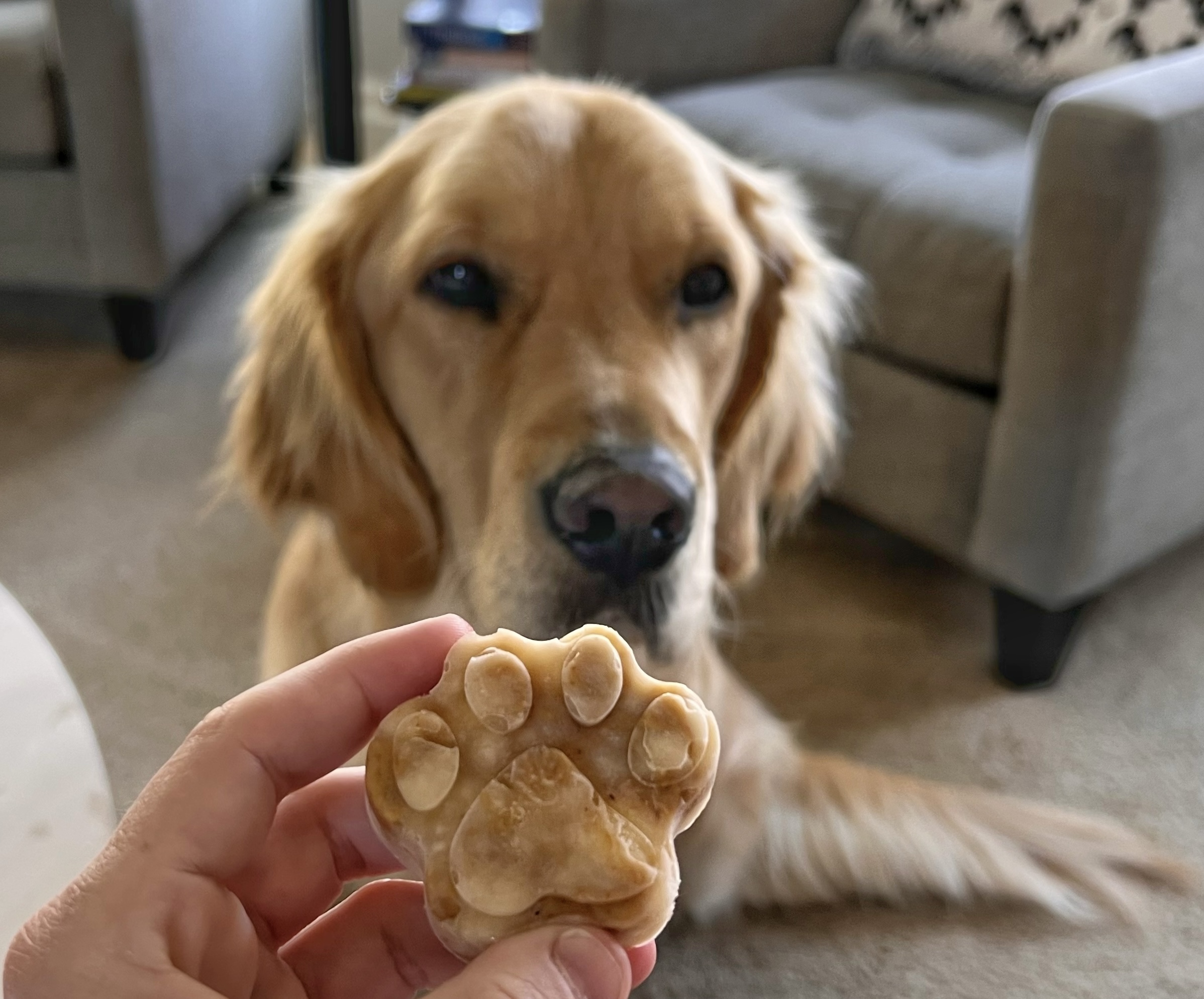 Note: Always check with your vet before feeding your dog anything new to ensure that it's safe for their breed and size and not a potential food allergy.