We recently spent the weekend revisiting one of our Pawtastic Stays: The FivePine Lodge in Central Oregon!
We enjoyed our time taking long walks around the gorgeous and serene property. Nestled in our cabin amongst the ponderosa pines, we spent hours sitting on the patio listening to the birds chirping, watching the squirrels playing with pine cones and the deer passing by. Archie loved all the new sights and smells and enjoyed our many walks along the babbling brooks.
This is the first time I've been back to the lodge since Scout passed away and sharing this magical place with Archie felt so extremely special.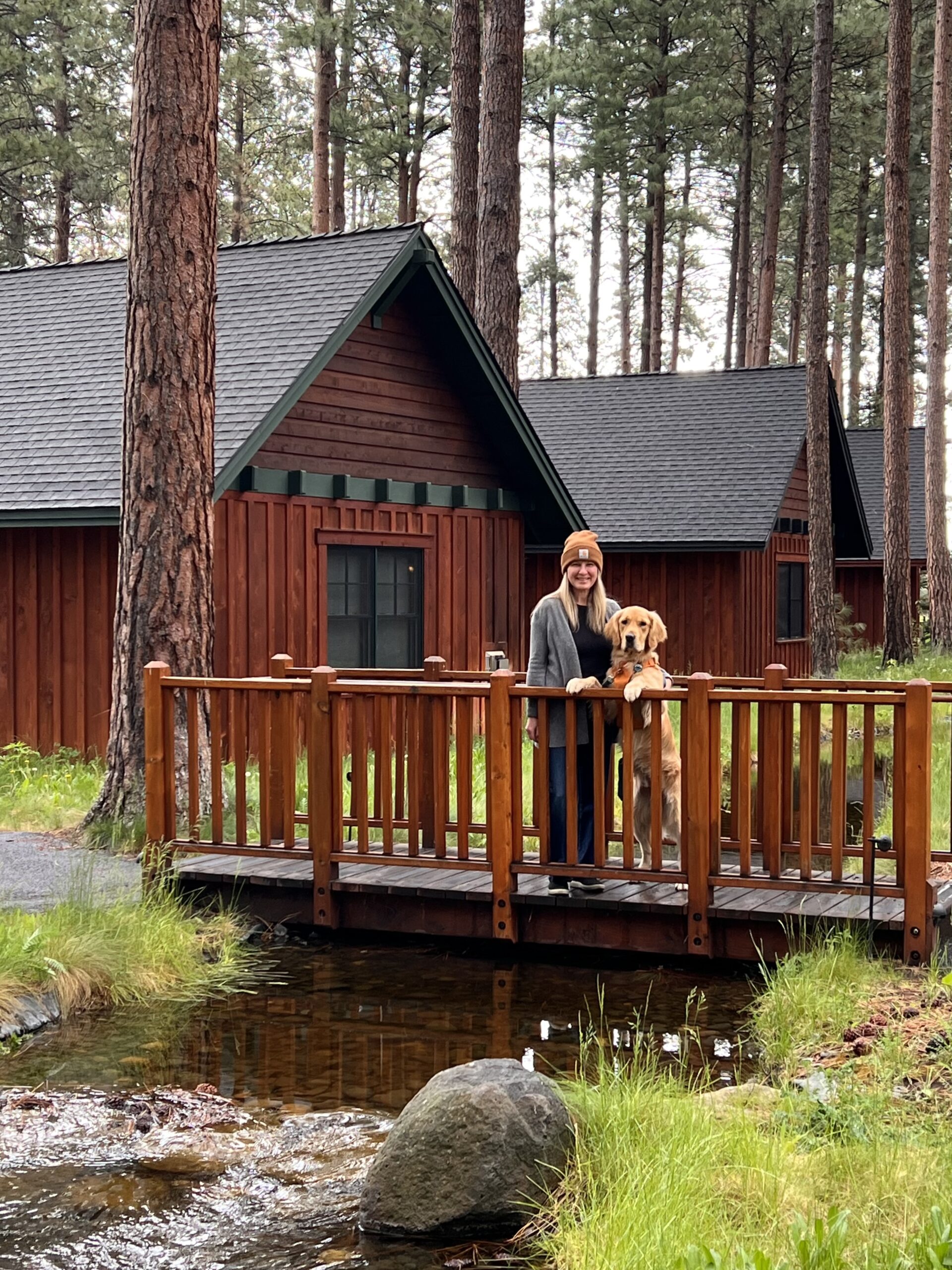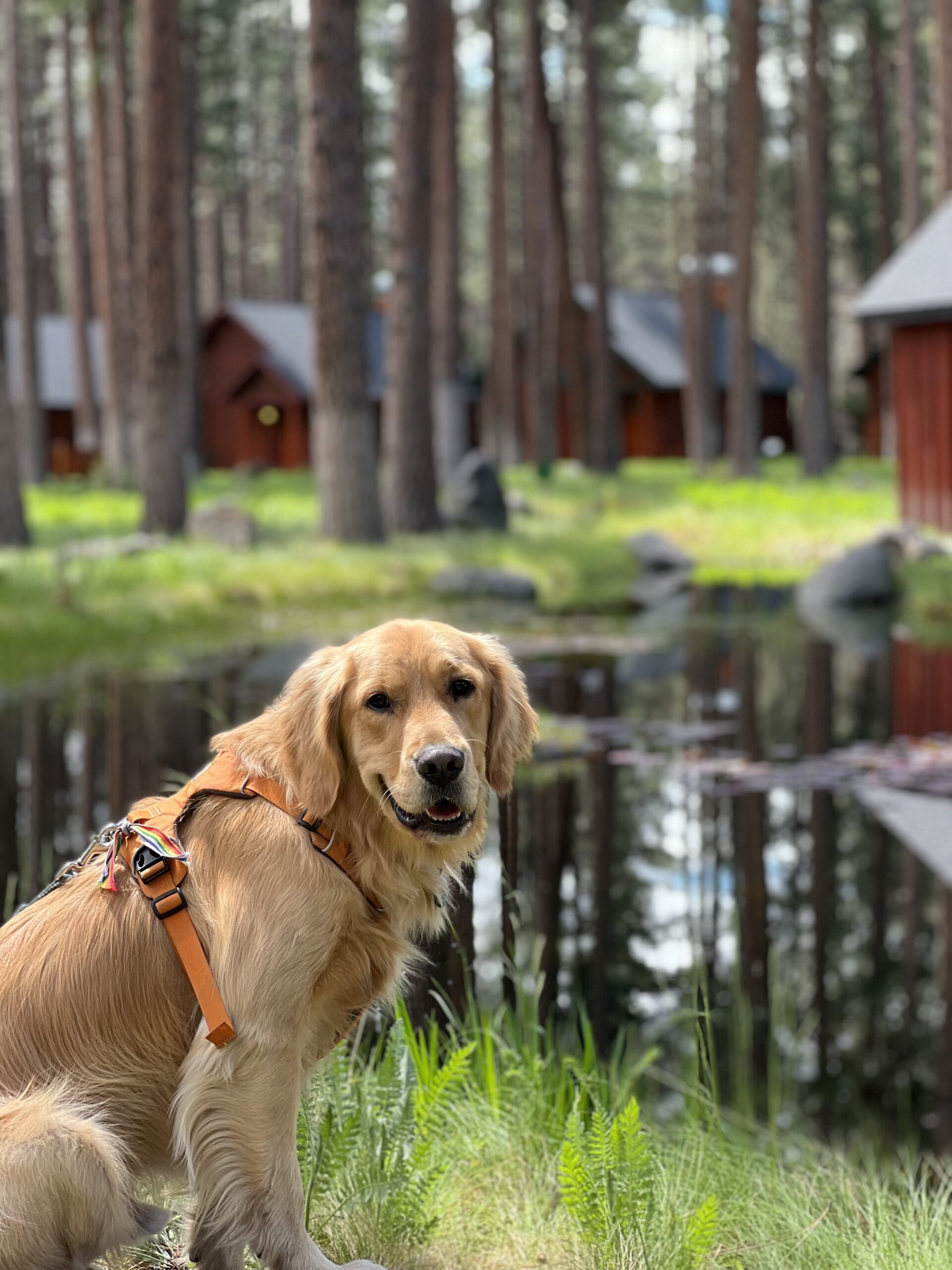 Here are some of our favorite adventures and nearby spots:
FivePine Lodge
The FivePine Lodge & Spa offers cozy cabins, top-notch service, and the most peaceful setting. Just step outside the hotel doors to find the property's lovely walking trail through the ponderosa pines — with quick access to the Peterson Ridge Trail system. We could have happily spent every day of our stay simply exploring the serene grounds and groomed trails.
Downtown Sisters
The town of Sisters is just a short walk from the lodge — an easy stroll with the pup! We enjoyed walking around the shops in downtown Sisters. Some of our favorites included the Ruff Hippie pet shop, High Desert Chocolate Shop for doggy treats, and Sister's Coffee with their dog-friendly patio.
The Barn Food Trucks
The Barn, located right in the heart of Sisters, is a convenient and fun place to get fresh pastries, farm-to-table food (including vegan options), and good beer. We had the Boone Dog Pizza — a solid choice! Their outdoor seating area is dog-friendly and offers firepits and heat lamps for chilly days.
Three Creeks Brewing Company
Next to the FivePine Lodge is the Three Creeks Brewing Company! It is a casual, dog-friendly brewery where your pup is welcome to join you at an outdoor table. In addition to a great selection of handcrafted brews, Three Creeks serves burgers, sandwiches, and pizza.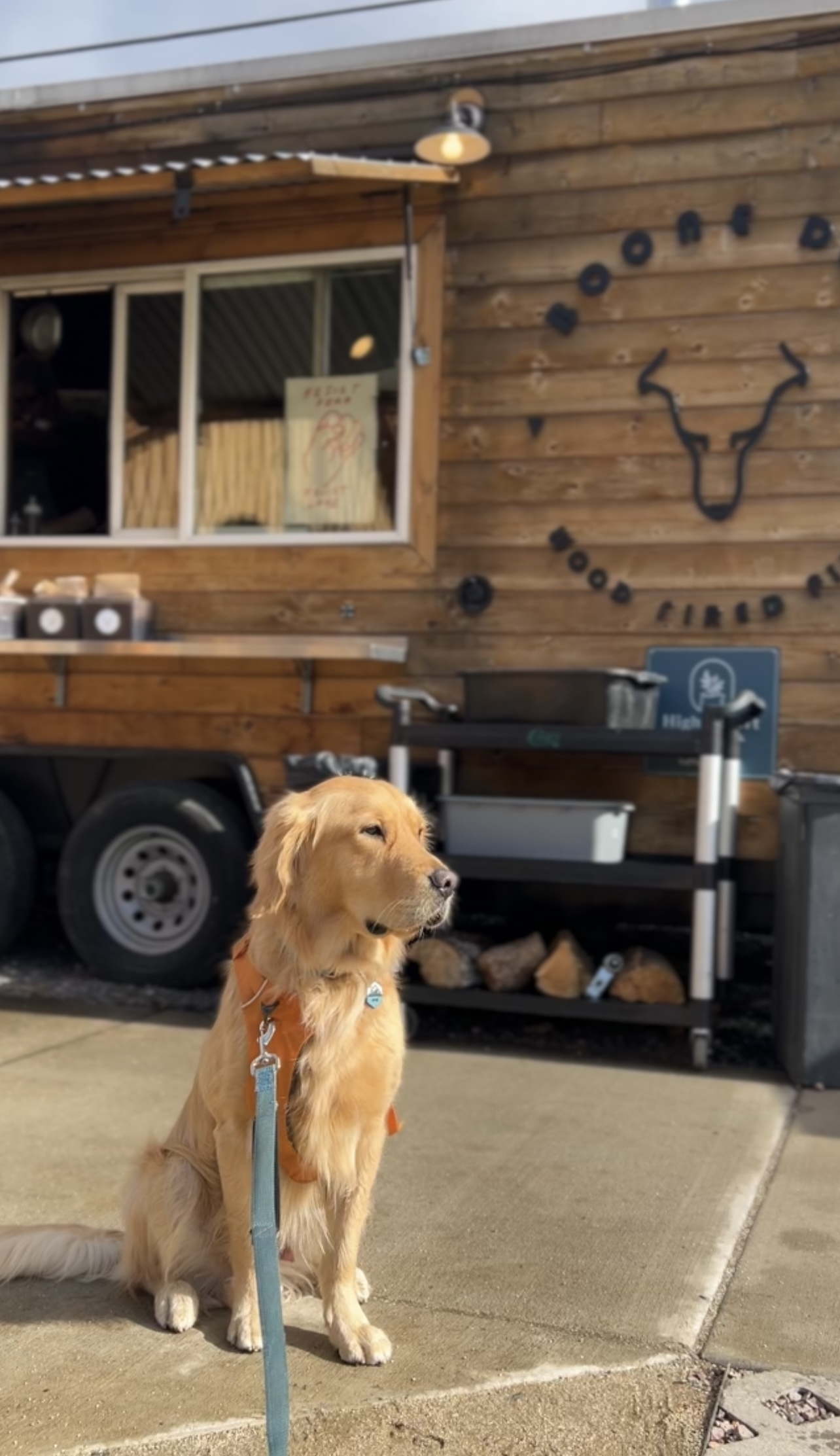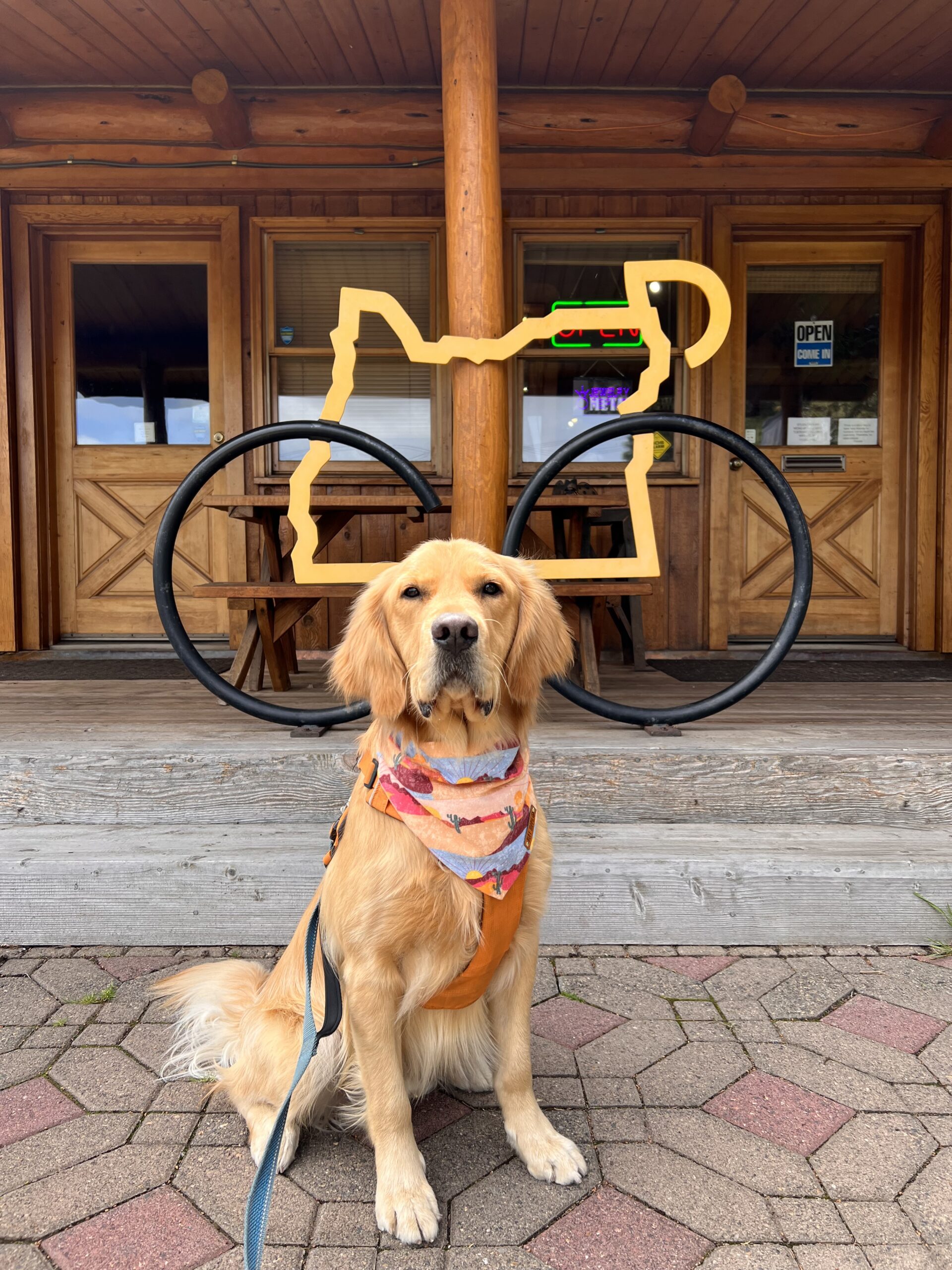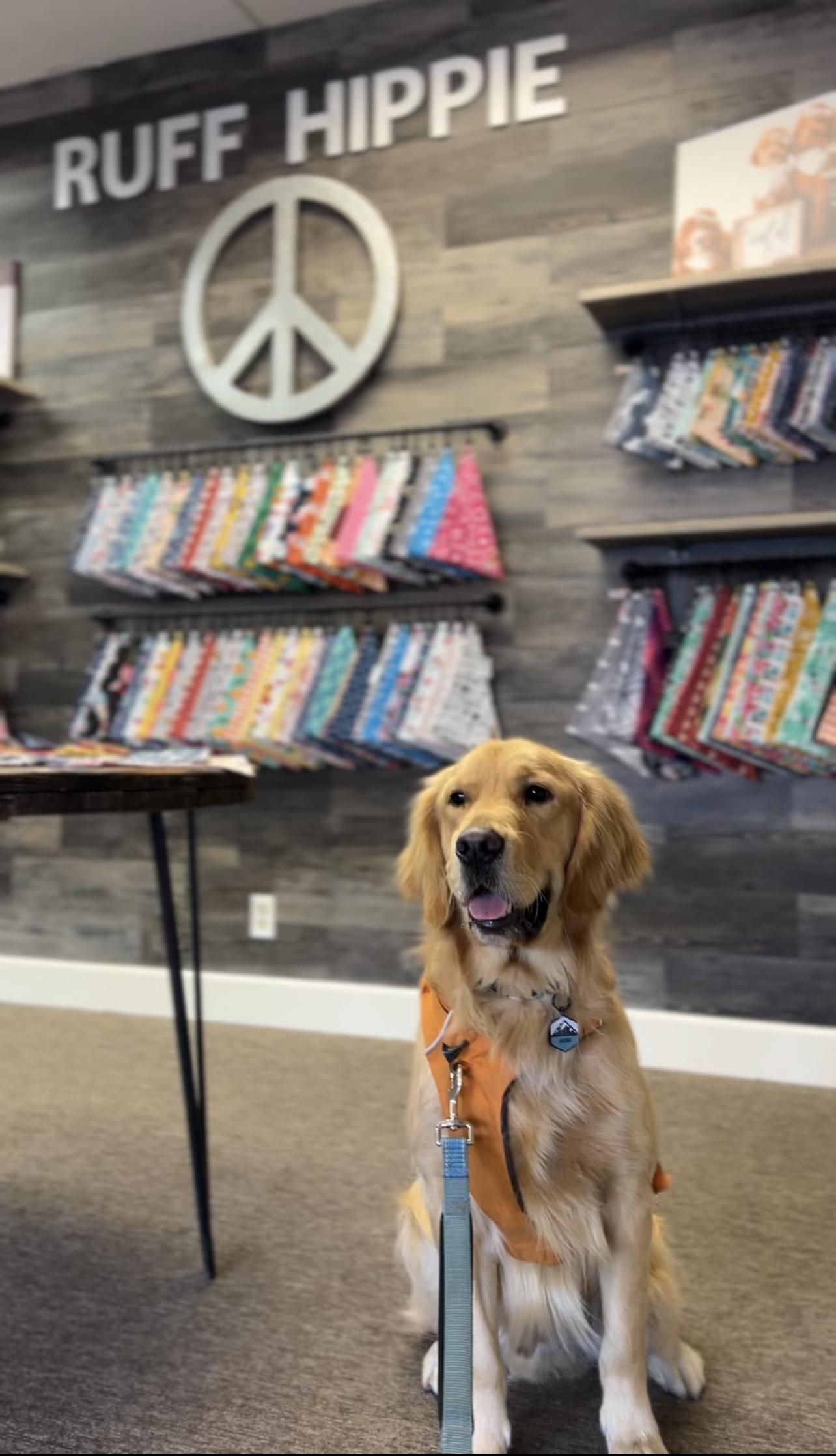 Suttle Lake
We stopped to take Archie for his first lake swim at Suttle Lake, near Scout Lake, Located in Deschutes National Forest, Suttle Lake offers four day-use areas where dogs are welcome. There is also a lovely trail around the lake! Please note that during the hot summer months there can occasionally be toxic algae blooms, so check first to make sure it's safe for your pup to swim!
Tumalo Falls
This 97-foot waterfall is a popular hiking spot that offers easy hiking and amazing views of the falls only a few short minutes from the trailhead. Tumalo Falls is a fun destination if you'd like to snap some pictures of you and your pup with a beautiful waterfall in the background.
Deschutes River Trail
The Deschutes River Trail is an easy 8.5 mile hike along the Deschutes River, about 20 miles southeast of FivePine Lodge, in nearby Bend, OR. The trail leads to a lovely park with picnic areas and several viewpoints of the river. It takes about 5 hours to complete the full trail with your pup, so Archie and I chose the smaller loop that was about 3 miles. Please note that dogs must be kept on leash.
McKenzie River Trail
This well-maintained, dog-friendly trail is filled with beautiful views of forest, river, and waterfalls throughout! At 26 miles long, you and your pup won't run out of trail to explore! Highlights include the Sahalle Falls, the Blue Pool springs, Clear Lake, various hot springs, lava rock, old-growth trees, creeks, and countless little bridges. Please note that there are cliffs near certain sections of the trail, so make sure to keep your dog on leash for safety.
Metolius River Trail
This 7.3 mile out-and-back trail is located near Camp Sherman, OR, about 16 miles north of the FivePine Lodge. It's an easy route that only takes a couple of hours to complete. With beautiful wildflowers, vibrant blue water, and lots of places to dip your toes and paws in, it's no wonder this trail is so popular. Please note that dogs are welcome, but must be kept on leash.
Peterson Ridge Trail
The Peterson Ridge Trail system offers miles and miles of options — and can be accessed directly from the FivePine Lodge or the town of Sisters! The trail is laid out like a ladder, so it's easy to make your walk as long or short as you prefer without wandering too far from town, so you can always pop back in for a drink or bite to eat whenever you'd like!
Share in the comments below which hikes and activities you and your pup want to try!
Check out our Destinations page to view more of our #pawtasticstays and book your next adventure with your pup!